Abby Mendelson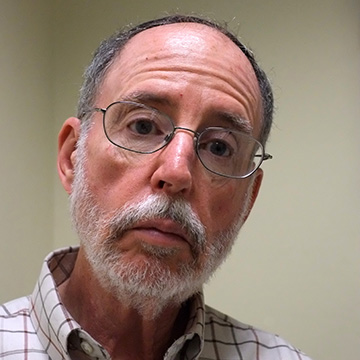 Faculty Mentor, Adjunct Faculty
Hometown:  New York City


ACADEMIC AREAS OF INTEREST
Creative Nonfiction, Environmental Writing, Fiction Writing, Memoir, Personal Essay; Historical & Contemporary Literature, Fiction and Nonfiction
PERSONAL AREAS OF INTEREST
Family, Marriage, Jewish Studies, Baseball, Environmentalism, Writing, Travel
BIOGRAPHY
Adjunct Professor Abby Mendelson has written, ghost-written, or significantly contributed to some three dozen books.  About Pittsburgh, he has authored books on the Steelers, neighborhoods, houses of worship, jazz, and notable personalities; histories of schools, orphanages, institutions, and the Civic Arena.  Having published much fiction as well as hundreds of articles on virtually every subject, including government, sports, business, history, education, religion, real estate, and the arts for publications as varied as Pittsburgh Magazine and the Pittsburgh Post-Gazette, e-zines Pop City and NEXT Pittsburgh, he has also worked in politics and government, advertising and public relations.   He teaches creative non-fiction, wilderness and general literature, and environmental writing, and has directed numerous theses.
EDUCATION
Ph.D., University of Pittsburgh, 1976
AWARDS
Frankly, too many writing awards to list, largely for non-fiction
PUBLICATIONS
Journalism, public relations documents, newsletters, proposals, advertising campaigns, political campaigns, and so on, far too many entries to list, 1976-2021.
Therefore, the following list consists of books only: major contributions, significant rewrites, original material, but not extensive edits – again, too many to list.
Countdown to Renaissance II, Nonfiction, first major study of Renaissance II, 1985
Pittsburgh: Fulfilling Its Destiny, Nonfiction, major presentation of Renaissance II, 1986
The Power of Pittsburgh, Nonfiction, major presentation of Renaissance II, 1990
Pittsburgh Characters, Nonfiction, Profiles of notable Pittsburghers, 1991
The Pittsburgh Steelers Official History, Four Editions, Nonfiction, 1996-2006 Pittsburgh: A Place in Time, Two Editions, Nonfiction, city neighborhoods, 1998-2004
Reckoning with Rainbows: A History of the Pressley-Ridge Schools, Nonfiction, 1999
A Century of Caring: The History of the Holy Family Institute, Nonfiction, 2000
Paradise Boys, Novel, 2003
Scotch and Oranges, Novel, 2003
Wilderness Within, Wilderness Without, Nonfiction, history of teen program, 2004
Ghost Dancer, 21 Short Stories, 2006
Pittsburgh Born Pittsburgh Bred, Nonfiction, 200 profiles of notable Pittsburghers, 2008
The End of the Road, 36 Flash Short Stories, 2008
Jazz Suite, Poetry, 2008
The Pittsburgh Steelers Yesterday and Today, Nonfiction, 2010
The Oakland Quartet, Novel, 2012
Pittsburgh Prays: Thirty-Six Houses of Worship, Nonfiction, 2013
Arena: Remembering the Igloo, Nonfiction, memories of the Civic Arena, 2013
The Steelers Experience, Nonfiction, 2014
Voices from the Hill: A Celebration of Hill House, Nonfiction, 2014
Spirit to Spirit: A Portrait of Pittsburgh Jazz in the New Century, Nonfiction, 2019
Reunion, 16 Short Stories, 2021
PRESENTATIONS
As with awards, edits, journalism, and so on, there are too many to list.