Judy Truscott, MPAS, PA-C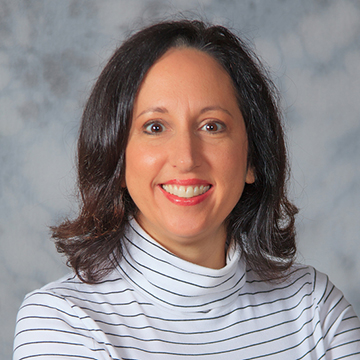 Program Director, Associate Professor
412-365-1283
Eastside - 156
Hometown:  Pittsburgh, PA
Joined Chatham:  2012
ACADEMIC AREAS OF INTEREST
Problem Based Learning, Simulation for Medical Education, Clinical medicine
PERSONAL AREAS OF INTEREST
Hiking, cooking, traveling, and spending time with my family
BIOGRAPHY
Judy Truscott graduated from the Chatham University Physician Assistant program in 2008. Since that time she has worked in pediatrics at Children's Hospital of Pittsburgh of UMPC in the Emergency Department, on the sedation services team, evaluating and sedating children for procedures in radiology and most recently for Children's Community Pediatrics in the urgent care setting. In the spring of 2012, Judy joined Chatham as an adjunct faculty member, teaching a Problem Based learning module and then joined the Chatham faculty full time in the fall of 2012. In July 2013, she became the Associate Program Director in addition to her role as assistant professor. She is pleased to have been appointed Program Director in January 2017. Judy's research interest involve PA education – including simulation for medical education and problem-based learning as well as clinical medicine topics. She has presented at PSPA and has been published in JAAPA and JPAE. Before attending Chatham, Judy had worked as an engineer, having earned her Industrial Engineering degree from Pennsylvania State University in 1993.
EDUCATION
BS, Pennsylvania State University 1993
MPAS, Chatham University 2008
ORGANIZATIONS
Physician Assistant Education Association - Member of Finance Steering Committee; Former member of End of Rotation exam question-writing committee
Pennsylvania Society of Physician Assistants
American Academy of Physician Assistants
PUBLICATIONS
Abebe A, Truscott J. "STAT Consult: Human Immunodeficiency Virus." The Clinical Advisor, February 2019.
Hawkins S, Truscott J, Abebe A. Active Learning Strategies: Problem-Based Learning. In Kayingo G, McCoy Hass V, ed. "The Health Professions Educator: A Practical Guide for New and Established Faculty". New York, NY: Springer Publishing Company; 2018: 56-66
Truscott J, Abebe A, Donkers K and Segers D. "Recognizing Common Parasitic Infestations". JAAPA, May 2017.
Donkers K, Truscott J, DeLong D, and Garrubba C, "High-Fidelity Simulation Use in Preparation of Physician Assistant Students for Neonatal and Obstetric Care. JPAE, June 2016.
PRESENTATIONS
J. Truscott "Vaccine Preventable Illness," 2015 Pennsylvania Society of Physician Assistant conference – Erie, PA, October 2015