Kelly Donkers, MPA, PA-C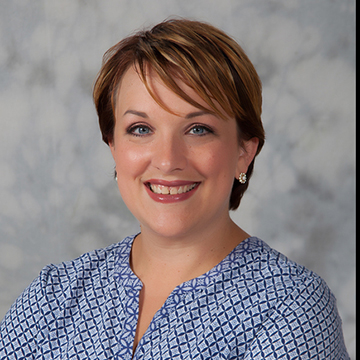 Associate Professor, Academic Coordinator
412-365-1114
Eastside - 245
Hometown:  Mt. Lebanon, PA
Joined Chatham:  2008
ACADEMIC AREAS OF INTEREST
-Simulation and its use in PA Education (online patient simulation, high-fidelity simulation, task-trainers in procedure training) -Physical Examination and Documentation Technique -Professionalism in Medicine -Curricular Methods in PA Education -Medical Topic Review (Ovarian Cancer, Cervical/Lumbar spine disorders, Skin Cancer, Parasitic Infestations, Orthopedic Dance Injuries)
PERSONAL AREAS OF INTEREST
Kelly enjoys cooking and baking, sewing, trying new restaurants and different cuisines, planning for and going to both new and familiar destinations, listening to music of different genres, humor and spending time with her family and friends, attending theatrical and ballet performances and enjoying the moments of everyday life.
BIOGRAPHY
Kelly is a 1997 graduate of the Duquesne University Physician Assistant Program. Her clinical experience includes spinal orthopaedic surgery, physical medicine and rehabilitation, and general surgery. She has served on the Maryland Academy of Physician Assistants Board of Directors as Vice President, and delegate to the AAPA HOD. Kelly has also served the Pennsylvania Society for Physician Assistants as a Delegate for PSPA, and is the faculty liaison to the Society. She has been with the program for 10 years as of the Fall 2018 semester. She began at Chatham as a PBL facilitator, then as Skills Coordinator and currently as Academic Coordinator. Kelly currently teaches Clinical Skills for the Physician Assistant I and II, and Clinical Procedures. Her favorite part of the process of PA Education is observing student evolution over the didactic year with regard to physical examination skills, patient interaction, clinical reasoning and confidence. Kelly enjoys the active-learning style at Chatham's program and believes that the curriculum allows for better faculty engagement with students as part of lifelong-learning journey in Medicine.
EDUCATION
MPA, Duquesne University, 1997
BS, Health Sciences, Duquesne University, 1996
AWARDS 
PA Studies Program Facilitator of the Year 2010
Chatham PA Program Class of 2014 Faculty Award
ORGANIZATIONS
Physician Assistant Education Association Member
PSPA Delegate to AAPA House of Delegates, 2010-2014
PSPA Alternate Delegate to AAPA House of Delegates, 2008-2009
Pennsylvania Society of Physician Assistants (PSPA), Member
Maryland Academy of Physician Assistants, Delegate to AAPA HOD, 2005, 2008
American Academy of Physician Assistants, Member 2005-2017
Maryland Academy of Physician Assistants, Vice President, Jan 2005-June 2008
CERTIFICATIONS
Pennsylvania Board of Medicine Licensed
NCCPA Certified
ACHIEVEMENTS
Chatham PA Program Class of 2010 Facilitator of the Year
PUBLICATIONS
Donkers K, Garrubba C, Daniel L, Ennulat, C. Perceptions of Physician Assistant Students' Readiness with System-Based vs. Problem-Based Physical Diagnosis Curriculum. The Internet Journal of Allied Health Sciences and Practice. July 2015. Volume 13 Number 3.
Donkers K, Bednarek M, Downey P, Ennulat C. Implementation of Simulation-Based Learning in a Physician Assistant Curriculum. Journal of Allied Health, Spring 2015, Vol 44, No 1.
Garrubba C, Donkers K. "An updated approach to treating and preventing herpes zoster". JAAPA, Volume 26, No 12, December 2013, pgs 56-59.
Felix H, Laird J, Ennulat C, Donkers K, Garrubba C, Hawkins S, Hertweck M. Holistic Admissions Process: An Initiative to Support Diversity in Medical Education. JPAE, Oct 2012, Volume 23, Number 3.
Donkers K, Truscott J, DeLong D, Garrubba C. High-Fidelity Simulation Use in Preparation of Physician Assistant Students for Neonatal and Obstetric Care. Journal of Physician Assistant Education. June 2016
Truscott J, Abebe A, Donkers K, Segers D. Recognizing Common Parasitic Infestations. JAAPA, May 2017, Volume 30, No. 5.
PRESENTATIONS
Donkers K and Ennulat C. "One Program's Experience with Enhancing Cultural Diversity Training in the Curriculum". National Conference for the Physician Assistant Education Association. New Orleans, LA, November 2011.
Donkers K and Felix H. Ovarian Cancer: Dare to be Aware. AAPA Impact, Las Vegas, NV 2011.
Donkers K and Felix H. Where are we with Ovarian Cancer awareness? Poster Presentation, PSPA Conference 2010.