Otto Salguero, Ph.D.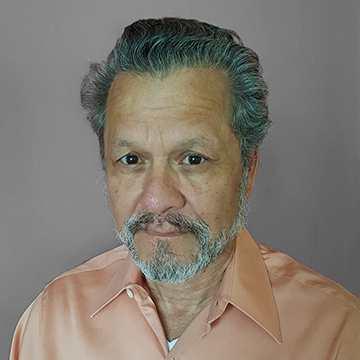 Hometown : Warren, Ohio
Joined Chatham : 2016
ACADEMIC AREAS OF INTEREST
Systems Management, Telemedicine, Healthcare effectiveness improvement by combining information technology, human, environmental & political factors, Health Information Exchanges, Ambulatory healthcare delivery, Health information security and confidentiality
PERSONAL AREAS OF INTEREST
Outdoor activities: Hiking, skiing, kayaking, bicycling, camping, sailing
BIOGRAPHY
has extensive experience in managing healthcare information systems and providing consulting services in areas dealing with process improvement and change management for health care. His experience ranges from developing software to support nurse staffing, to improve clinic scheduling processes, to developing information system strategic plans for hospital conglomerates. Dr. Salguero experience includes Chief Information Officer (CIO) for Multi-hospital Systems, Healthcare Consultant, IT Outsourcing Services Executive, IT Department Director, Management Engineer and Computer Programmer. His experience includes working for IBM, Forbes Health System, Ernst & Young, Halifax Community Health Systems, Ascension Health, Bon Secours Health System, Excela Health, and Hewlett Packard. He holds a PhD degree in Industrial Engineering and a Master in Public Health from the University of Pittsburgh. 
EDUCATION
BS Industrial Engineering, University of Pittsburgh, 1972
MPH, University of Pittsburgh, 1974
PhD Industrial Engineering, University of Pittsburgh, 1978
ORGANIZATIONS
Health Information and Management Systems Society