Telehealth Certificate of Completion
Have questions? We make it easy to get in touch:
Call Us
800-837-1290
Text Us
412-419-3772 (standard text/SMS rates will apply)
Chat with Us
Email Us
Request Information
Or, answer a few questions and we will be glad to help.
Telehealth Certificate of Completion Overview
Telehealth—the delivery of healthcare services virtually—is big and getting bigger. From platforms that allow surgeons to perform remotely to apps that increase compliance with medical recommendations, telehealth is on the forefront of meeting global population health needs, especially in rural and urban communities. It's also a superb way to bolster the skillsets of healthcare professionals who wish to collaborate and support healthcare organizations seeking to advance telehealth services and applications.
This online, 4-course (12 credits) certificate of completion was designed using URAC (Utilization Review Accreditation Commission) 7 Mandatory Measures and their Telemedicine v2.2 standards. Content will focus on different forms of telecommunication technology, project management, virtual engagement, and the protection and security of electronic health information. You may also transfer the 12 credits into the Masters of Healthcare Informatics program.
Application Deadline
Rolling
We evaluate applications on a rolling basis; however, we recommend that applicants apply as early as possible.
Credits Required
12
Certificates can be completed in three to four semesters.
Cost Per Credit
$500
Cost consists of program tuition (cost per credit times number of credits) as well as any applicable University and degree-specific fees.
Further Education
MHI Degree
Chatham, a leader in health science graduate education for over 25 years, also offers a fully online, 30-credit Master of Science in Healthcare Informatics (MHI) degree.
Explore the Telehealth Certificate of Completion:
Completed free online application

An earned bachelor's degree with a minimum 3.0 GPA

Official transcripts showing highest degree obtained

Resumé

If living outside of the USA, applicants must meet minimum English proficiency scores (pBT 550, iBT 80, IELTS score of 6.0) and participate in a virtual interview (via Zoom, WeChat, or Skype)

Official transcripts, graduation certificates and degree certificates must be in native language and be professional translated in English
Please note: All supporting documents must be copies of the official academic records issued in applicant's native language. If the institution of study issues academic records in English, please submit those as well. All documents must be submitted with literal word-for-word professional English translations for all documents issued.
Admissions materials may be submitted to:
Chatham University
Berry Hall 
Woodland Road
Pittsburgh, PA 15232 USA
Email
HCI 584 Telehealth I
This is a foundational course that introduces students to telehealth services.  Core concepts to be explored include telecommunications, technology infrastructure, and basic business requirements of implementing a telehealth service. Students will be introduced to designing telehealth encounters that promote health and wellness for both clinicians and consumers.
HCI 585 Telehealth II  
This course explores advanced telehealth services and concepts such as regulatory, compliance, legal and accreditation needs. Students will be exposed to legislative and state parity laws, licensing, and payment reimbursement processes. An in-depth look at real-world critical telemedicine services and contracting needs will be presented. (pre-requisite HCI 584)
HCI 583 Virtual Engagement to Improve Health
This course will introduce students to the virtual world of clinical and health information including patient education, telehealth/telepharmacy, and social media. Students will engage in virtual activities that transform the traditional role of interprofessional healthcare providers.
HCI 504 Project Management 1
This course introduces basic project management principles needed when altering workflow processes to include technology in various health practice settings (outpatient, inpatient, community health). Change management, quality assurance, and system redesign is introduced. By end of course, students will begin identifying a topic for their final informatics immersion project.
As a result of COVID-19 pandemic, the delivery of healthcare via telehealth platforms has exploded across all health-related disciplines. With this increased need for virtual health services will be a need for health professionals of all disciplines to be properly trained to administer care virtually while maintaining a high level of quality care, and protecting and securing electronic health information. Chatham, with a strong foundation in Healthcare Informatics and as an Academic Educational Partner of HIMSS, is well-positioned to offer a telehealth program with faculty who have years experiences designing and delivering healthcare via a telehealth platform.

—Debra M. Wolf, Ph.D., MSN, BSN, RN, FAAOHN, Director of Healthcare Informatics Program
Our Faculty
Faculty within the MHI program are considered experts in the field of healthcare informatics.
Full Faculty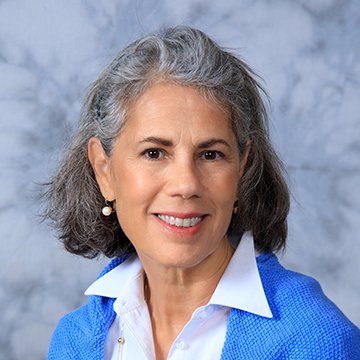 Director, Healthcare Informatics; Professor of Nursing and Healthcare Informatics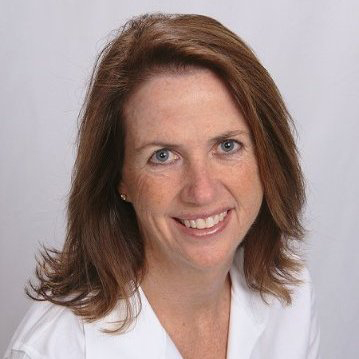 Adjunct Faculty
Adjunct Faculty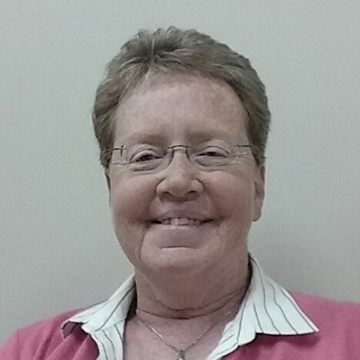 Adjunct Faculty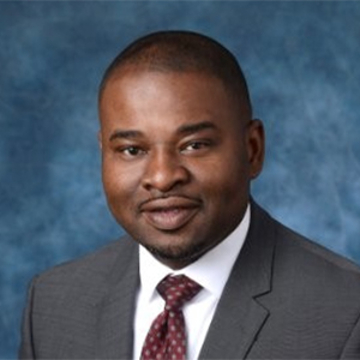 Adjunct Faculty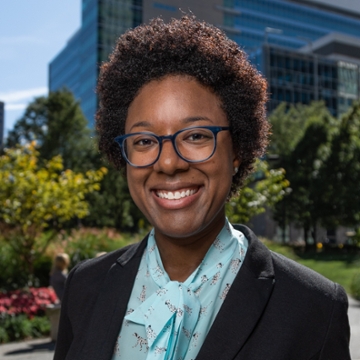 Adjunct Faculty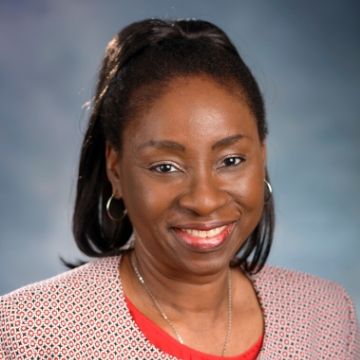 Adjunct Faculty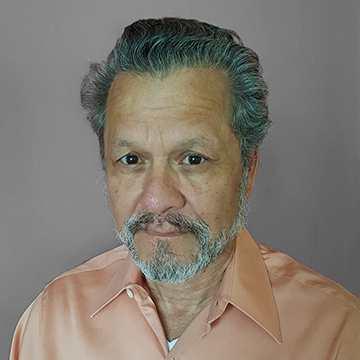 Adjunct Faculty
Adjunct Faculty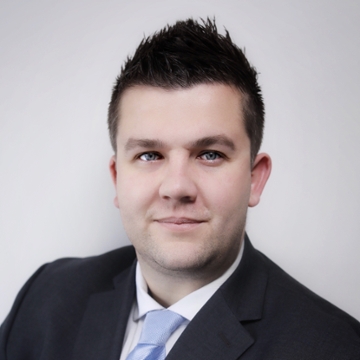 Adjunct Faculty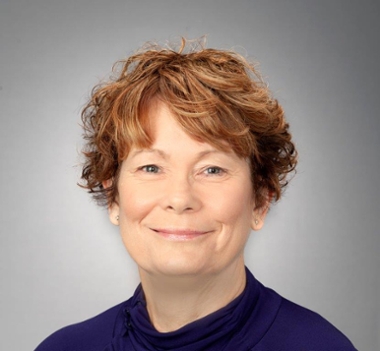 Adjunct Faculty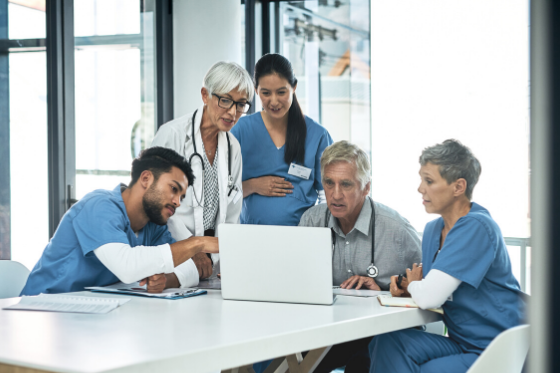 Why Earn a Graduate Certificate of Completion?
Most industries these days require that employees gain new skillsets, but it's not always the right time to pursue a graduate degree. Certificates of completion allow students to increase expertise (and value to their employer) in a quantifiable way at what is often a lower cost and lower time commitment than a formal degree.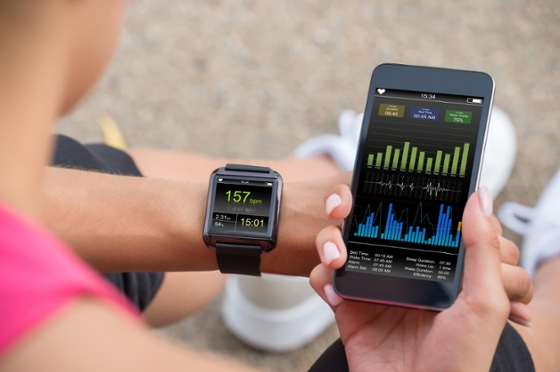 Stepping Stone to Master's Degree
In addition to its immediate benefits, certificates of completion can also be a stepping stone into a Master's degree. Students completing a certificate can easily transfer their credits into the MHI program, gaining familiarity with the instructors and general material that make for an exceptionally smooth graduate experience.
Learn More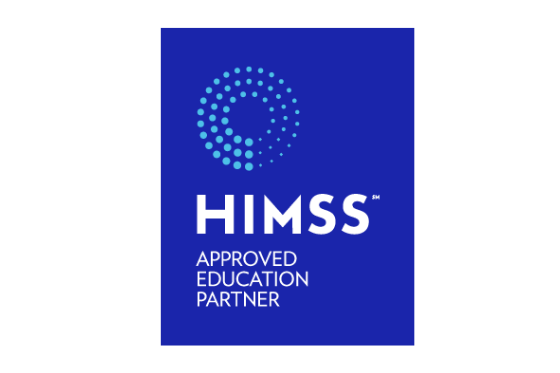 Program Approved
The MHI program is an Approved Education Partner of HIMSS (Health Information Management System Society). Chatham's program has met the rigorous standards set by HIMSS to design, create, and deliver quality health information and technology education.