Marc Nieson, MFA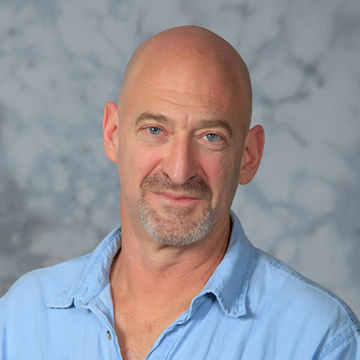 BIOGRAPHY
Marc Nieson joined Chatham's MFA in Creative Writing and MFA in Film, Digital & Technology faculties in 2006.  He is a graduate of the Iowa Writers' Workshop and NYU Film School. His background includes children's theatre, cattle chores, and a season with a one-ring circus. He's won a Raymond Carver Short Story Award, the Literal Latte Fiction Award, Pushcart Prize nominations, and been noted in Best American Essays. His memoir, SCHOOLHOUSE: Lessons on Love & Landscape, came out from Ice Cube Press in 2016. His award-winning feature film screenplays include The Speed of Life, Dreamcatcher, and Bottomland. He edits fiction for The Fourth River, and is at work on a new novel, Houdini's Heirs. 
AWARDS 
Finalist, Iowa All Reads Book (Schoolhouse), 2017 
SELECTED PUBLICATIONS
2020  Conclave Journal: Outliers Issue,

 "Boats in the Sky" (short story) Balkan Press, Print.

2020  Stonecrop Review, "Moonstruck" (short prose), Digital. 
2019  The Ekphrastic Review

, "Fin de la Jornada" (poem), Digital. 

2019  CCAR Journal, "Variations on a Horizon" (prose poem), Print. 
2018  Secret Destinations: Travel Writing Anthology, "Taksim" (short story), Print.
SELECTED PRESENTATIONS
2018  NonfictioNOW Conference, Phoenix, AZ, Too Many Dead Grandmothers

2017  NonfictioNOW Conference, Reykjavik, ICELAND, Quest(ion)ing Memoir's GPS

2016  Steel Pen Creative Writers' Conference, Merrillville, IN, Activating Memory into Memoir

2016  Writers Connect Conference, Pgh, PA, The Character of Place

2016  Iowa City Book Festival, Iowa City, IA, International Panel: Sense of Place

2015  Ninth Annual Western Maryland Independent Lit Festival, Frostburg, MD, Publishing 101