Martha Hildebrandt, Ph.D.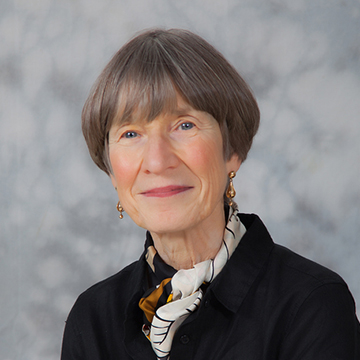 Hometown:  Pittsburgh, PA
Joined Chatham:  2005
ACADEMIC AREAS OF INTEREST
Mathematics Education
PERSONAL AREAS OF INTEREST
Skiing, Orchid Cultivation. Gardening, Needlework, Cooking
BIOGRAPHY
Dr. Martha Hildebrandt has a wide background in Mathematics Education. She has been a Mathematics Consultant grades K-6 and Middle School Department Chairman as well as having taught mathematics at the middle school, high school and college levels. She is a frequent speaker at teacher in-service workshops, is active in Carnegie Mellon University's C-MITES program where she conducts classes for gifted elementary students as well as area teachers, and presents regularly at both national and regional meetings of The National Council of Teachers of Mathematics. Additionally she has been a seminar leader for Pittsburgh Teachers' Institute. She is the editor of the column Post Scripts, which appears monthly in the NCTM publication Teaching Children Mathematics. She currently teaches in both the Mathematics and Education Departments at Chatham.
EDUCATION
B.S., Wheaton College (Wheaton, IL)
M.A., Northwestern University (Evanston, IL)
Ph.D., Northwestern University (Evanston, IL)
CERTIFICATIONS
Illinois Teaching Certificate: Mathematics 7-12
ORGANIZATIONS
SDCTM--South Dakota Teachers of Mathematics
PCTM--Pennsylvania Council of Teachers of Mathematics
WME--Women and Mathematics Education
AMTE--Association of Mathematics Teacher Educators
Pi Lambda Theta
ASCD--Association for Supervision and Curriculum Development
MAA--Mathematics Association of America
NCTM--National Council of Teachers of Mathematics
 PRESENTATIONS
Keynote Address and Featured Presenter, South Dakota Teachers of Mathematics Annual Convention 2013
"May-Mathalon," NCTM Annual Convention 2013
"I Wish I Had a Game For.." NCTM Annual Convention 2012
"The Best of Lola May," NCTM Regional Convention 2011; NCTM Annual Convention 2012
"Parents and Children: Playing Math Games Together!" NCTM Annual Convention 2011; NCTM Regional Convention 2011
"Reading and Rhyming in the 'Rithmetic Classroom," NCTM Annual Convention 2010
"Where Mathematics Intersects with Life: Problem Solving Strategies that Extend Beyond the Classroom." Carnegie Mellon University Opportunities for Professional Growth; Spring 2009
"Reading & 'Riting in the 'Rithmetic Classroom: Using Literature in the Context of Mathematics Instruction". PTI Spring 2009
"Problem Solving: Where Education Intersects with Life". Pittsburgh Teachers' Institute Spring 2008
"Games and Hands-On Math Activities", Carnegie Mellon Institute for Talented Elementary and Secondary Students Opportunities for Professional Development (Pittsburgh, PA), October 2005