Joseph Wister, Ph.D.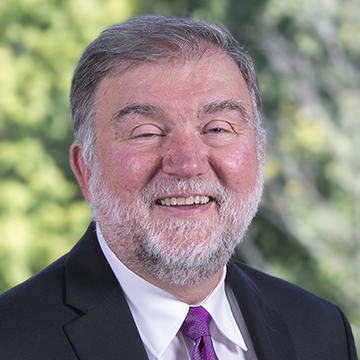 Associate Professor of Psychology; Chair, Undergraduate Psychology
412-365-1178
Coolidge - 224
Hometown:  Camden, NJ
Joined Chatham:  1985
PERSONAL AREAS OF INTEREST
Travel, Snorkeling, Hiking, Music, and Cooking
BIOGRAPHY
Joseph A. Wister is Associate Professor of Psychology at Chatham University. A member of the Psychology Department since 1985, Dr. Wister has taught Learning, Psychobiology, Animal Behavior, Statistics and Research Design, and The Psychology of Eating. With William Lenz of the English Department, Dr. Wister has traveled on Chatham Abroad with students to Ecuador, the Galapagos Islands, Belize, and Guatemala. His research interests include animal feeding and foraging behavior, the psychology of eating, and pedagogy.
EDUCATION
BA, Rutgers University, 1977
MA, Miami University, 1983
Ph.D.,Miami University, 1987
PUBLICATIONS
Valutis, S.A., Goreczny, A.J., Wister, J.A., Newton, H., Popp, S., & Vavrek, J. (2008). Relationships among coping, weight preoccupation, and body image in college undergraduates. Scientific Journals International, Journal of Psychiatry, Psychology and Mental Health, 2(1).
Lenz, W.E. and Wister, J.A. (2008) Short term abroad with long term benefits. International Educator 17(3), 84-87.
AWARDS
ORGANIZATIONS
Eastern Psychological Association
Association for Psychological Science
PRESENTATIONS
Goreczny, A. J., Valutis, S., Wister, J., & Abdullah, L. (2008). Percent body fat as a mediating factor for weight preoccupation? Presentation at the annual meeting of the Association for Behavior and Cognitive Therapies
Wister, J., Valutis, S., Goreczny, A. & Lubinski, L. (2008). Free Associations to the Word 'Food' by Dieting and Non-Dieting Women, Poster at the 20th Annual Convention of the Association for Psychological Science, Chicago, IL