James Andrews, LCSW, LICSW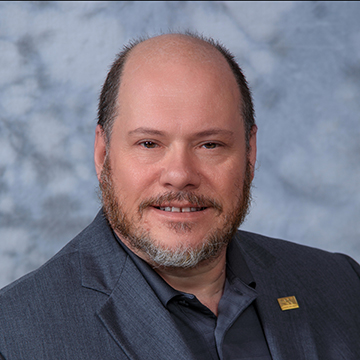 Hometown:  Boston, MA and Providence, RI
Joined Chatham:  August 2021 
PERSONAL AREAS OF INTEREST
Forensic Social Work Client violence. Violence risk and prediction. Threat assessment. Intimate partner violence. Death penalty mitigation. Fire-setter assessment. Sex offender treatment. Expert witness testimony. Social Work & other professional ethics. Social work and other professional licensure (PA state expert). Behavioral health malpractice. Mental health/substance use/dual diagnosis. Children & families. Crisis intervention. Agency administration. Agency compliance & risk management. 
Website: www.forensicbehavioral.com
BIOGRAPHY
Prof. Andrews is a clinical social worker with expertise in forensic social work. He has been practicing in the field of behavioral health for over thirty-five years as a clinical/forensic social worker, therapist, administrator, risk manager, consultant and educator. He currently provides forensic social work and clinical consultation fulltime through his private practice Forensic Behavioral Associates and is a recognized expert in social work practice and ethics. He is a fulltime faculty member at the University of Pittsburgh in the School of Social Work and adjunct faculty at Case Western Reserve University at the Mandel School of Applied Social Science in Cleveland, OH. He is also part-time faculty in the graduate program of Simmons College School of Social Work in Boston, MA. He was the Field Coordinator/Professor in the Social Work Department of California University of Pennsylvania. Prof. Andrews has presented workshops at regional and national conferences and has taught at Seton Hill University's undergraduate Social Work program. He has practiced in Rhode Island, Massachusetts, West Virginia and Pennsylvania in addition to consulting nationally. He holds degrees in general management, psychology and social work. He also holds advanced licensure in social work including the LCSW in Pennsylvania, the LICSW in Massachusetts and holds national certification as a Board Certified Diplomate (BCD) with the American Board of Examiners in Clinical Social Work. In forensics, he holds credentials in Forensic Counseling, Sentence Mitigation and is a Certified Master Forensic Social Worker with the American College of Forensic Examiners International and was a Certified Investigator through the Office of Public Welfare in Pennsylvania. He operates private consulting practice, Forensic Behavioral Associates, a forensic consulting practice where he provides expert witness services in both civil and criminal cases involving such issues as behavioral health malpractice, wrongful death, sexual abuse allegations and sentence mitigation in capital punishment. He also provides HIPAA compliance and risk management consulting to behavioral health professionals. He is very active in his professional association, the National Association of Social Workers, having held several leadership positions over the past several years, including PA Chapter President 2007-2009, Public Policy Committee Chair (2009-2011), Committee for the Identification of Leadership for NASW-PA (2017-2018) and in the NASW Delegate Assembly (2008, 2014, 2017). He currently serves on the Clinical Care Committee and Past Presidents Council. He is currently a doctoral candidate at the Mandel School of Applied Social Sciences at Case Western Reserve University in Cleveland, OH. His areas of research are threat assessment and violence, its causes, pre-identification and prediction.