Women Business Leaders Breakfast Series
2nd Friday of each month from September to June
7:30 - 9:00am
Venue: James Laughlin Music Hall, Chatham University (campus map)
Cost: $25.00 per breakfast
Student Rate: $12.50 with valid student ID. Email pdecker@chatham.edu to register.
The Women Business Leaders Breakfast Series features prominent regional women business leaders speaking on a variety of progressive business topics. Casual networking and a continental breakfast precede engaging and interactive presentations on topics essential for women in business such as innovative entrepreneurship, strategic business growth, unique marketing strategies, and logistical business planning.
» Click to view past Women Business Leaders Breakfast Series events
Additional support for the Women Business Leaders Breakfast Series has been provided by the Alcoa Foundation.
...................................................
Upcoming Dates & Speakers
March 14, 2014
"The Business of Franchising: Advice from the Experts"
Come and hear about franchising from local experts! Learn about the cost to open a franchise versus starting your own business, the specific protocols required of a franchise location, and how corporate offices support franchise operations. Also hear from speakers about why they chose the franchise they did and what you should consider before opening a franchise!
Partner: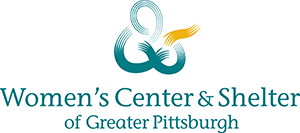 Friday, April 11, 2014
"Successful Serial Entrepreneurship in Pittsburgh: One Woman's Extraordinary Path"
Friday, May 9, 2014
"Marketing to Millenials: Breaking all the Rules"
Friday, June 13, 2014
"The Business of Nonprofits: Starting and Operating these Economic Engines"
* CWE Registration Fees are fully refundable up to 48 hours before the event. If you wish to transfer your registration to another attendee, transfers are accepted up until the morning of the event for the Women Business Leaders Breakfast Series, but the new attendee must have the name of the paid registrant they are replacing when arriving at the door. Fees of registrants who fail to provide 48 hours of notice and do not attend the event will be considered non-refundable.