Women Business Leaders Breakfast Series
Yvonne Campos
Founding CEO, Campos Inc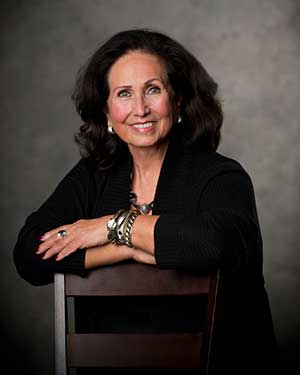 R. Yvonne Campos, founding CEO of market research and strategy firm, Campos Inc, is a nationally recognized focus group moderator, facilitator and consultant, designing, strategizing, and implementing market research for corporations, educational institutions, non-profits and professional organizations.
Under her leadership, Campos Inc, founded in 1986, became the premier research company in the Pittsburgh market. She is the founder of two Pittsburgh chapters of the Women President's Organization, a peer-to-peer learning model for women owned business with revenues over one million dollars.
Yvonne is a very active member of the Pittsburgh business community and has been recognized locally, regionally and nationally for her entrepreneurship and community involvement.
She currently serves as chairperson of the Goodwill of Southwestern Pennsylvania board, is a member of Pittsburgh Dance Council Advisory Board, and serves on the boards of WQED Multimedia, Highmark Health and Quantum Theatre.
Yvonne received her BS in Psychology at the University of Utah, and is a graduate of Leadership Pittsburgh's Class XI, Tepper School of Business's Donald H. Jones Entrepreneurship Program, Tuck Executive Education Program and Harvard Kennedy School Executive Education Program.