Women Business Leaders Breakfast Series
Denise DeSimone
Chairman/Founder, C-leveled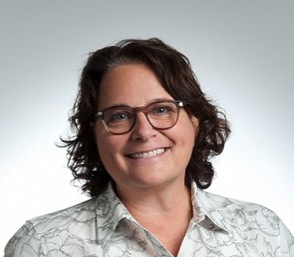 Superpowers, you say? We're convinced that Denise DeSimone, Chairman of C-leveled, has an uncanny ability to launch ventures with tremendous success. Since graduating from the University of Pittsburgh with a B.A. degree in 1983, she has founded eight companies, including C-leveled. This woman means business.
With Denise at the helm, revenues have increased by millions at every company she's touched. If you ask Denise, the real story behind her business savvy is the idea of building companies by forming teams that listen to clients' challenges, assess their needs, and examine processes in order to develop solutions. Her approach: no nonsense.
We're not the only ones who think Denise has a secret telephone booth, super-man style. Her companies have been named among the 2008 Best Places to work in Pittsburgh as well as the Top 100 Fastest Growing Businesses. Most recently, she is the recipient of the Ernst & Young 2008 Entrepreneur of the Year for Western PA, West Virginia, and upstate New York as well as Pennsylvania's Best 50 Women in Business for 2009 and Pittsburgh Women in Business Winner 2011. Her achievements include 2007 Southwestern Pennsylvania's Top 5 Women Entrepreneur recognition and Deloitte & Touche Fast 50 Growth Companies.