Women Business Leaders Breakfast Series
DeAnne Hamilton
General Manager, 90.5 WESA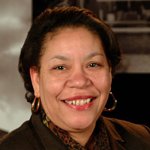 DeAnne Hamilton serves as General Manager for 90.5 WESA, a multi-platform public media organization. WESA provides the southwest Pennsylvania region with local, national, and global news and information from its newsroom, NPR, and other content providers including the BBC. She joined WESA in October 2011. DeAnne came to Pittsburgh from WKAR Public Broadcasting at Michigan State University in East Lansing, MI, where she was general manager and director of broadcasting services for WKAR public radio, television, and wkar.org.
Prior to joining WKAR, she worked at KQED Inc. in San Francisco, CA. In 1999, she was named Vice President & Television Station Manager where she was responsible for the station's broadcasting and production operations.
Before joining KQED, DeAnne was a producer at CBS affiliate KPIX Television and ABC affiliate KATU in Portland, OR, where she began her career. DeAnne has served on several national boards of directors.