Women Business Leaders Breakfast Series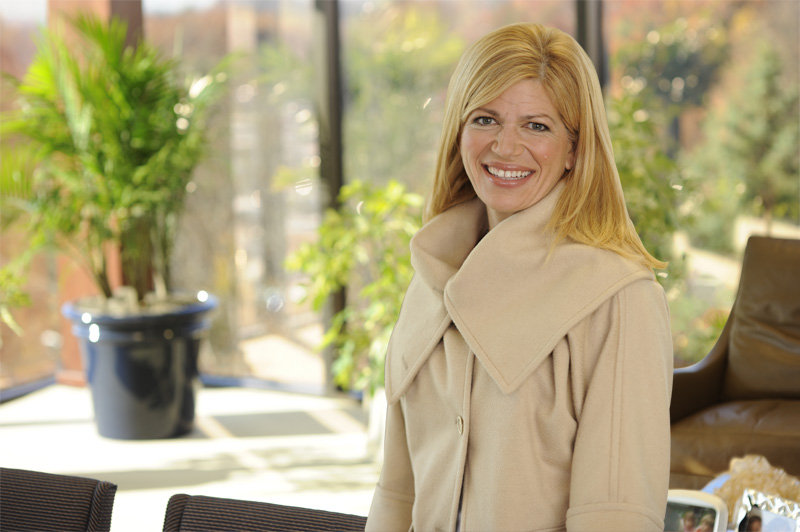 Laura Karet
Chief Executive Officer, Giant Eagle
Laura Shapira Karet leads and oversees Giant Eagle, Inc., one of the nation's largest food retailers and distributors with more than 35,000 Team Members and approximately $9.3 billion in annual sales, which would make the company the 27th largest privately held company on Forbes magazine's largest private corporations list. Karet was appointed Chief Executive Officer on January 9, 2012.
Founded in 1931, Giant Eagle has grown to be the number one supermarket retailer in the region with 229 corporate and independently-owned and operated supermarkets, in addition to 169 fuel and convenience stores throughout western Pennsylvania, Ohio, north central West Virginia and Maryland.
Prior to leading the company's day-to-day operations, Karet served as Chief Strategy Officer and Senior Executive Vice President. In that role, Karet developed and managed Giant Eagle's short and long-term strategic business plans, set the direction for the Company's corporate priorities, and was also directly responsible for the manufacturing ventures, including its fresh food production facilities.
Karet joined Giant Eagle in 2000 as Vice President of Marketing, and was later promoted to Sr. Vice President of Marketing and President of New Formats. During that time, Karet led the development, branding and implementation efforts behind the launch of the new innovative Market District format in 2006, which has grown to five stores in just a little more than five years, including four in the Pittsburgh area and one near Columbus, Ohio.
For her numerous leadership roles in food retailing, marketing and manufacturing, Laura received the 2011 Ernst & Young Entrepreneur Of The Year Western Pennsylvania and West Virginia Award. She was also recognized as one of Progressive Grocer Magazine's 2010 Top Women in Grocery.
Prior to joining Giant Eagle, Karet held marketing executive positions at Sara Lee from 1997 to 2000, including Director of Branded Marketing for the bakery division. Karet also served in several brand management roles at Procter and Gamble from 1990 to 1997 for household name products such as Crisco shortening, Folgers coffee, Giorgio Beverly Hills fragrances and Secret antiperspirant.
Karet is currently an active member on the board of directors for various organizations, including: Food Marketing Institute (FMI); The Institute for Transfusion Medicine (ITxM); The Children's Hospital of Pittsburgh Foundation; Carnegie Museums of Pittsburgh; Carnegie Science Center; Central Blood Bank of Pittsburgh; Phipps Conservatory and Botanical Gardens; and Fox Chapel Country Day School.
A native of Pittsburgh, Karet graduated from Amherst College with a Bachelor's degree in English, and now resides in the Pittsburgh area with her husband and three children.