Women Business Leaders Breakfast Series
Regina Koetters
Founder/CEO Marty's Market, LLC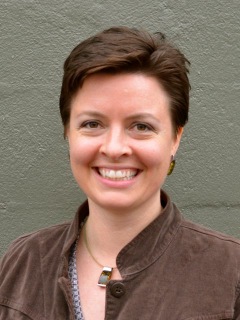 Regina Koetters is driven to unleash the unrealized potential of the Rust Belt and chose Pittsburgh to begin her work in 2008. A native of Louisville, Kentucky, Regina was commissioned as an officer in the United States Navy in 1999 upon graduation from the United States Naval Academy with a B.S. in Naval Architecture. In 2007, she transitioned to the United States Navy Reserve and completed her graduate studies in progressive real estate development and business at the University of Michigan the following year.
During her Naval career, she has managed operations and maintenance of the largest air base in Iraq, led airborne maritime patrol and reconnaissance missions in the Mediterranean and Atlantic regions, and facilitated maritime security and economic development projects in Western Africa.
Since relocating to Pittsburgh, she has championed several initiatives for sustainable development projects in downtown Pittsburgh, augmented a public-private team endeavoring to reintroduce passenger rail service to the Allegheny Riverfront, and in 2012 she launched Marty's Market, a unique food business in the Strip District dedicated to strengthening the Southwestern Pennsylvania food system.