Women Business Leaders Breakfast Series
Christine Robins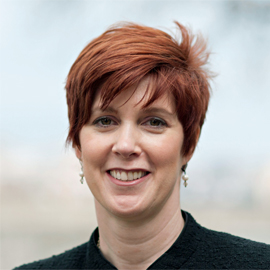 Christine Robins is currently the Chief Executive Officer of BodyMedia, Inc., a pioneer in developing and marketing wearable body monitors. BodyMedia's devices are unparalleled in the marketplace for validated accuracy and proven outcomes to help people lead healthier lives.
Prior to joining BodyMedia, Christine was the CEO of Philips Oral Healthcare where she led the global Sonicare® brand to significant sales and share growth. This experience led Chris to develop a deep understanding for the integration of professional and consumer business models. Christine also has extensive experience in a wide range of marketing and finance capacities gained during her 17 years at S.C. Johnson, where she ran notable brands such as Raid® insecticides, Glade® air fresheners, Aveeno® skin care and Ziploc® bags. With this background rooted in global multi-national companies and an entrepreneurial zeal essential to lead a high technology upstart, Chris is passionate about developing strategy, building teams and driving innovation.
A noted speaker, Christine has delivered presentations at universities such as Harvard & Duke as well as keynotes at industry shows such as CES and CTIA. She holds a degree in Marketing and Finance from the University of Wisconsin-Madison and an MBA from Marquette University.