Women Business Leaders Breakfast Series
M. J. Tocci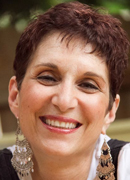 Named by California Lawyer Magazine in 1991 as One of California's Most Effective Prosecutors,, M.J. Tocci now devotes her well-developed skills and experience to helping law firms, corporations, and other organizations increase productivity and profitability through recruiting, retaining and promoting talented women. As founder and President of Fulcrum Advisors she applies a multidisciplinary approach to identify both opportunities for women to thrive and obstacles to their success. Understanding the importance of accountability, M.J. has designed approaches that measure baseline attitudes and perceptions, access to internal networks, fairness and accuracy of performance evaluation systems, and significance of work/life balance issues across gender and generational dimensions to alert leaders to the key issues faced by the 21st century workforce. This approach enables stakeholders to monitor progress and to track changes over time. Understanding the strategic advantages of sustainable Women's Initiatives, M.J. links the organization's plans for growth with targeted outcomes for business development, gender equality, improved communication and effective teamwork.
As a board member for the Women and Girls Foundation (WGF), a nonprofit organization based in Pittsburgh, M.J and Dr. Linda Babcock (Author: Women Don't Ask) designed "Catapult," a salary negotiation-coaching program for women. M.J. is on the faculty of the Women Executive Leadership Program at Duquesne University, the Hastings Women's Leadership Academy and is the Senior Negotiation Training Consultant for PROGRESS.
As an attorney, consultant, coach and trainer for more than 20 years, M.J. guides women at all levels to improve their skills and helps corporations, educators and law firms create the kind of environment that will use those skills effectively.