NEW Leadership Pennsylvania™
The National Education for Women's (NEW ) Leadership Pennsylvania is an intensive, week–long, residential leadership and public policy institute designed to educate and empower young women for future political participation and leadership. The program addresses the under–representation of women in the political arena by focusing on the role of women in politics and policy making in the Commonwealth of Pennsylvania. Each year approximately 35 students from colleges and universities across Pennsylvania are selected to attend. NEW Leadership Pennsylvania™ is a part of a national network of NEW Leadership programs developed by the Center for American Women and Politics (CAWP) at Rutgers University.
2015 Practitioner-in-Residence
Justice Cynthia A. Baldwin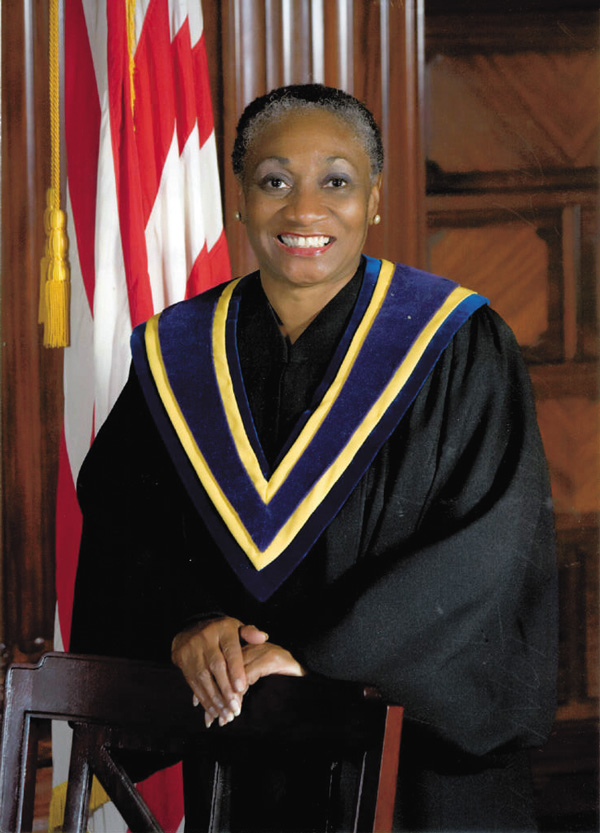 Justice Cynthia A. Baldwin has indeed enjoyed a prestigious career. Justice Baldwin dedicated eighteen years of her life to the Pennsylvania judiciary where she served with distinction. She was nominated by Governor Edward G. Rendell to the Pennsylvania Supreme Court to serve an interim term in December 2005 and was overwhelmingly confirmed by the Senate on February 15, 2006. She retired from the Court January, 2008. On March 3, 2008 she became a partner at Duane Morris LLP in the trial practice group.
Prior to her nomination to the Supreme Court, she served on the Allegheny County Court of Common Pleas for over 16 years in the Civil, Family and Juvenile Divisions. On February 15, 2010, she became the Vice President and General Counsel for the Pennsylvania State University, a public state-affiliated university with an annual budget at that time of $3.8 billion, 25 campuses throughout Pennsylvania, a medical school, a law school, a total enrollment of more than 90,000 students and 39,000 employees. Baldwin served as the university's first in-house legal counsel, where she launched and developed a legal counsel's office at Penn State before retiring in July, 2012. Currently she utilizes her considerable legal experience to do mediations and arbitrations.
Justice Baldwin received her B.A. and M.A. from the Pennsylvania State University in English and American Literature, respectively. She served as president of its alumni association from 1989 to 1991 and was a gubernatorial appointee to the Penn State Board of Trustees from 1995 until her resignation in January 2010. Justice Baldwin was elected Chair of the Board of Trustees in January, 2004 and served until January, 2007. She is a member-emerita of the Penn State Board of Trustees. Justice Baldwin also was elected Chair of the Association of Governing Board of Colleges and Universities located in Washington, D.C., in May, 2008 after serving as its Vice Chair.
Justice Baldwin is extremely active in the community, serving currently or recently on for-profit and non-profit corporate and advisory boards, including Koppers Inc., Vibrant Pittsburgh, the National Association of Corporate Directors and the Advisory Boards of Penn State-Greater Allegheny and Animal Friends. She is also a past gubernatorial appointee to the Pennsylvania Commission on Crime and Delinquency, serving for twelve years and is a past member of the Pennsylvania Commission on Sentencing. Justice Baldwin is a seasoned attorney having been associated with several law firms and also having served as attorney-in-charge, Commonwealth of Pennsylvania, Office of Attorney General, Bureau of Consumer Protection. She was chosen to co-chair the Census Count Committee for the 2010 Census in Allegheny County and to be a member of the Allegheny County Human Relations Commission.
During the NEW Leadership Pennsylvania™ summer institute students will:
Meet with successful women leaders to discuss politics, public policy and the importance of women's leadership.
Participate in skills–building workshops on networking, public speaking and strategic communication.
Network with a diverse group of women who share a commitment to shaping the public agenda and making a difference in their communities.
Practice leadership through action.
Past Practitioner–in–Residence
Valerie McDonald-Roberts

A native and life-long resident of Pittsburgh, Valerie is married to Theodore Roberts, Jr., has four adult children, a son-in-law and ten grandchildren.

She earned a Bachelor of Science degree in Medical Technology and Master of Science degree in Forensic Chemistry from the University of Pittsburgh, both summa cum laude.

Valerie brings 24 years of diverse governmental experience having served as appointed Allegheny County Manager of the Department of Real Estate, elected Allegheny County Recorder of Deeds, City of Pittsburgh Council Member, and Pittsburgh School Board Member.

She has served on over 30 non-profit boards and organizations, and has received over 25 awards for her public service including the Pittsburgh Business Times Women in Business, YWCA Tribute to Women Leadership Award, Carlow College Woman of Spirit, and the New Pittsburgh Courier Woman of Excellence.

She has been a children's Christian educator for 30 years and had served as Girl Scout leader for 8 years.

As Chief Urban Affairs Officer, Valerie oversees all housing, non-profit and faith-based initiatives of city government, with responsibilities over the Housing Authority, the Commission on Human Relations, and with a particular focus on underserved neighborhoods.

Nancy Bocskor is a sought-after speaker and internationally renowned expert in applied democracy. She is a trainer and consultant whose client list includes citizen activists and organizations in the U.S. and abroad who desire to communicate with passion to affect change in their communities. In a report on the global influence of Nancy's work as a political educator, a major German newspaper described her as a "democracy coach." She is equally recognized as a passionate and inspirational advocate for women's participation in leadership, politics and government.

The author of Go Fish: How to Catch (and Keep) Contributors: A Practical Guide to Fundraising, Nancy is a professor at George Washington University's Graduate School of Political Management where she teaches courses in strategic communication and fundraising.

Nancy serves on the board of Running Start, an organization that encourages young women to enter public service. She served as a faculty member of The 2012 Project, a program sponsored by the Rutger's University Center for American Women and Politics to encourage women to run for political office. A past Vice President of the Women's Campaign School at Yale, she chaired the school's Curriculum Committee for five years. Nancy recently joined the Board of Advisors for the Center for Second Service, an organization dedicated to getting veterans elected to Congress and sponsored by George Washington University.

In 2012, the Practitioner-in-Residence was former Congresswoman Marjorie Margolies-Mezvinsky.

Marjorie is a graduate of the University of Pennsylvania and a CBS News Foundation Fellow at Columbia University. She began her career as a television journalist at WCAU-TV in Philadelphia. In 1992, Marjorie was the first woman elected to Congress from Pennsylvania in her own right and she was the first Democrat since 1916 elected from Pennsylvania's 13th District. In 1995, Marjorie served as the Director of the United States delegation to the United Nations Fourth World Conference on Women in Beijing, China. Today she is the President of Women's Campaign International (WCI), a group that provides advocacy training for women throughout the world and a member of the Vietnam Education Fund, a Presidential Commission that focuses on scientific education and exchange between the United States and Vietnam. She also teaches" "Women Leaders in Emerging Democracies" and "Dealing with the Media" at the Fels Institute of Government at the University of Pennsylvania and has lectured at universities throughout the country.

NEW Leadership Pennsylvania™ 2011

Congresswoman Kathy Dahlkemper served as a Practitioner-in-Residence during NEW Leadership Pennsylvania™ 2011.

Click HERE to hear Congresswoman Dahlkemper talk about NEW Leadership and her mission to empower women.