5th Annual Think Big Forum
KEYNOTE SPEAKER
Beth Kaplan
President/CMMO
General Nutrition Centers, Inc.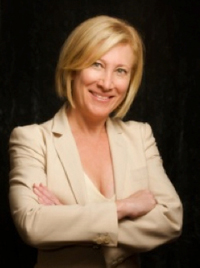 Beth Kaplan is currently the President and Chief Marketing and Merchandising Officer of General Nutrition Centers, Inc., and has served as a Director since January 2008.
Previously, Ms. Kaplan held the position of Executive Vice President and General Merchandise Manager for Bath & Body Works. In this role, Ms. Kaplan's focus was on the merchandise assortment, merchandising, and marketing of the new flagship store format for BBW. Integral to this role was the development of the BBW specialty brand program, bringing to Bath & Body Works many of the world's leading beauty and well-being brands.
Prior to joining Bath & Body Works, Ms. Kaplan was Executive Vice President of Marketing and Merchandising at Rite Aid Drugstores, where she led the repositioning of Rite Aid and new store format initiatives. Prior to Rite Aid, Ms. Kaplan worked for Procter and Gamble for 16 years. Her last role at P&G was President and General Manager of the Cosmetics and Fragrance Division. There she was responsible for product and marketing initiatives for brands such as Cover Girl and Max Factor.
Ms. Kaplan received both a Bachelors Degree in Economics and an MBA from The Wharton School at the University of Pennsylvania. She has received many awards in the industry including Drugstore Marketer of the Year in 1998 and one of Advertising Age's Top 10 "Women to Watch" in 1999. She is a member of the Wharton Board of Overseers and also serves on the Board of Directors of Blackboard, Inc.
Ms. Kaplan is married with two teenage sons.
PANELISTS
Deborah L. Acklin
President and CEO,
WQED Multimedia Pittsburgh
Deborah Acklin has a distinguished background in television, media production and management, having first served WQED as executive producer and later as the senior vice president of production and technology. She developed the programming that became the highly popular "Doo Wop" music specials for PBS; oversaw the production of national documentaries including "The War That Made America," one of public television's first high-definition (HD) docudramas; and she conceived and launched WQED's nightly television magazine program, "OnQ."
A Pittsburgh native, Acklin has been honored with a national Emmy award nomination for a documentary about the legendary Mister Rogers, seven Emmy awards (Mid-Atlantic), a CINE Golden Eagle, White House Press Association honors, The Gabriel Award from the Catholic Communicators Conference, the Pearl Award from the descendants of the Warner Brothers, the Pennsylvania TV/Film award from the Daughters of the American Revolution (DAR), and the YWCA of Greater Pittsburgh's Tribute to Women Award for Leadership in Arts and Culture.
In addition to her work in public media, Acklin worked in cable and in commercial television news. She was a member of the Washington, D.C.-based team that developed and produced original programming for the National Geographic Channel and she also worked in Pittsburgh at KDKA-TV.
Acklin has served in multiple executive roles at WQED and has successfully managed the day-to-day operations and strategies for its three TV channels, two radio stations, an interactive Web-based learning channel, an education department, fundraising, finance, engineering, publishing and marketing communications.
Ms. Acklin is active in the Pittsburgh community on a variety of nonprofit boards. She holds a B.A. from Duquesne University and attended Harvard Business School where she completed the prestigious Advanced Management Program.
Diana Block
Board of Directors, Former President and Co-Publisher,
Pittsburgh Post-Gazette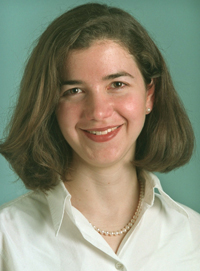 Diana Block held various positions at the Pittsburgh Post-Gazette over the past twelve years, starting as a reporter and copy editor and then moving into management. She worked as systems director, vice president of operations, and general manager before becoming president in 2008, responsible for the company's print and online sales, marketing, human relations, finances, production, and distribution. The Pittsburgh Post-Gazette is the largest print and online news provider in our market, reaching nearly 1 million adults each week, an 8 percent increase over ten years ago.
Ms. Block also served on the boards of the United Way of Allegheny County, the Pennsylvania Economy League (Western Division advisory board), the Inland Press Association, and the Pennsylvania Newspaper Association. She remains on the boards of the Pittsburgh Post-Gazette, its parent company Block Communications Inc, other family-held media companies, and the Pittsburgh Symphony Orchestra.
She holds two degrees in English from Yale University and the University of Virginia, as well as an MBA from the Tepper School of Business at Carnegie Mellon University.
Ms. Block lives with her husband and two young children in Oakland. She left her role in the daily operations of the newspaper last year to enjoy more time with her family. She has since begun graduate studies in media and culture at the University of Pittsburgh and teaches a course in business communication at the Tepper School.
Amy Hancock
President and CEO,
AdvantageCare Rehabilitation, Advantage Home Health Services and AdvantageCare Consulting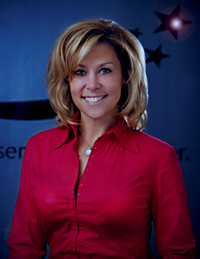 A licensed occupational therapist, Amy Hancock has a long and distinguished career in the therapy healthcare market; first delivering occupational therapy, then rising to senior sales and marketing management positions with national therapy companies, to ultimately founding three healthcare companies. Her spirit of entrepreneurship has been a key to her success throughout her career.
Amy founded her first company in 2004, AdvantageCare Rehabilitation, to provide geriatric contract therapy services to long-term care and assisted living facilities. In 2006 a home health services company was formed and in 2008 a consulting firm was founded to provide audit, cost management and other management services to nursing homes and rehabilitation centers. In 2004 Amy's first company initially employed two people; today her companies have over 250 employees and continue to post record revenues for each year in operation – reaching nearly $7 Million in 2008 and over $10 Million in 2009.
Amy named one of Pittsburgh's Top 25 Women in Business and one of Pennsylvania's Top 50 Women in Business in 2009. Amy was also awarded Ernst & Young's prestigious Entrepreneur of the Year Award in 2009, Professional Services category – Upstate New York, Western Pennsylvania and West Virginia region.
Amy takes very seriously her role as a mentor to all of her employees and has a deep commitment to supporting women and their professional advancement. Over 80% of the people her companies employ are women and over 65% of the managers and supervisors are women.
Amy's past work experience includes working as the Vice President of Sales & Marketing for SunDance Rehabilitation, the Regional Director of Sales for RehabWorks,Inc. (RehabWorks/NovoCare Merger) and Sales Manager in the Long Term Care Division of NovaCare, Inc. as well as Area Vice President of the Great Lakes Region and Staff Occupational Therapist for Allegheny General Hospital.
Amy graduated Summa cum Laude from the University of Pittsburgh in 1989 with a Bachelor of Science in Occupational Therapy and a minor in Psychology. Amy is also a Licensed Occupational Therapist.
Danielle Proctor
President and CEO, Amelie Construction & Supply LLC,
Owner and Founder, Core Pilates & Yoga, and
General Manager of Fetch! Pet Care of North Pittsburgh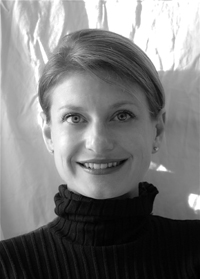 A graduate of Carnegie Mellon University, Danielle has over 14 years of experience in management, marketing and new product development.
Danielle began her career at Management Science Associates as a Senior New Products & Industry Manager, responsible for product and business development of an automated business intelligence system. Danielle then joined FreeMarkets to develop a new software package to compliment the companies' online auctions and marketplaces. Danielle's next career move was as Vice President of Sales & Marketing for Temtec USA, a small software company, leading business strategy and sales development efforts in North and South America.
While still in her twenties, Danielle realized her true goal was to start and manage her own company. After speaking with contacts within the industry and consulting with the Small Business Administration, Danielle identified an opportunity in construction. She founded Amelie Construction & Supply in 2003, a certified Woman/Disadvantaged Business Enterprise and currently provides Highway, Street & Bridge construction services and materials to clients in PA, WV, MD, OH and VA.
Since founding Amelie Construction, she dedicated her time to growing the business and pursuing her passion for golf. Danielle is an accomplished amateur golfer who competes in both regional and national events. After a knee injury requiring full ACL and meniscus reconstruction, Danielle started personal Pilates training to enhance her physical therapy program. Experiencing immediate results and an unusually speedy recovery, Danielle realized the true potential of Pilates and founded her second company, CORE Pilates & Yoga, in 2008 with the goal of providing an affordable, state-of-the-art Pilates equipment studio focused on customized results.
As she did with Core Pilates & Yoga, Danielle turned another personal passion into a business. A true animal lover with one cat, one dog and two chinchillas, she found a need for a reliable and convenient at-home pet care and sitting service to help while she away. Danielle founded Fetch! Pet Care of North Pittsburgh and, along with her partner Karen Culley, bought the franchise and took over operations in 2008. Danielle lives in Wexford with her husband Evan and stepdaughter Chloe.
MODERATORS
Nancy Polinsky Johnson
Publisher and Editor, SHADY AVE Magazine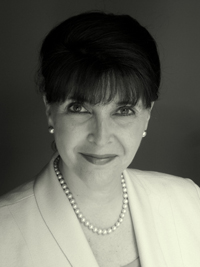 Nancy Polinsky Johnson has been associated with SHADY AVE since January of 2003 and purchased the magazine in May of 2009. In her role as publisher and editor of this quarterly publication about life in Pittsburgh's East End and Fox Chapel area neighborhoods, she is involved in every aspect of each issue and loves the connection to the community that her job provides.
Prior to her work with SHADY AVE, Nancy worked in broadcasting for over two decades, learning the business from the ground up. She began her career as the overnight disc jockey for a country music radio station in her hometown of Columbia, South Carolina.
At the University of North Carolina, she went directly from classes each day to the local Public TV station, where she ran cameras, built sets, designed lighting plans, and swept floors.
With a bachelor degree in hand (double-majoring in broadcasting and political science), Nancy began a career in television that took her from Charlotte, N.C., to Washington, D.C., and then on to Atlanta.
After years as a behind-the-scenes producer, she stepped in front of the camera to become a news reporter back home in Columbia and quickly moved into the evening anchor seat.
Marriage to WPXI news anchor David Johnson brought Nancy to Pittsburgh, where she first worked as a producer at KDKA-TV during the weekdays and then commuted to Wheeling, W.V., to work as a news anchor at WTRF on weekends.
In 1986, Nancy began her long and happy association with WQED and WQEX. During her tenure at those stations she produced and hosted nightly and weekly shows about topics ranging from the cultural arts and medicine to tax planning and parenting. Most viewers, however, know her from the countless hours she has spent cooking in the QED kitchen or asking for pledge dollars during WQED membership drives. She continues to work with WQED on a free-lance basis and can still be seen each Saturday morning as co-host of "QED Cooks."
Nancy and her husband have two sons, 21-year-old Michael and 18-year-old Eric.
Lauren Lawley Head
Editor, Pittsburgh Business Times

Lauren Lawley Head is editor of the Pittsburgh Business Times, where she leads the publication's print and online news operations. She is responsible for representing the Pittsburgh Business Times as a speaker at events and on panels throughout the region. She also has taken an active role in the development of several digital media initiatives for the Business Times' parent company, American City Business Journals, which publishes more than 40 business newspapers around the country.
Business journalism is truly Lauren's passion. She earned two degrees from the University of Missouri – Columbia, one in journalism and one in economics, and has been combining the two specialties ever since. As a business reporter, Lauren covered the retail, technology and health care industries for the Cincinnati Business Courier, where she won a number of awards for her work. She went on to serve as the managing editor of the Dayton Business Journal in Ohio and joined the Pittsburgh Business Times as editor in February 2003.
Lauren serves on the board of the Economic Club of Pittsburgh and is a member of the United Way of Allegheny County Women's Leadership Council.
She lives in Adams Township with her husband, Dave, and their son, David.