IncubateHER
This program is currently on hold. To learn more about CWE's programs please email womens-entrepreneurship@chatham.edu.
IncubateHER is a free incubation program for early-stage entrepreneurs with product or service-based businesses. IncubateHER participants will receive training to grow their businesses, industry-specific mentors, a tailored growth curriculum, peer-to-peer mentoring through cohort meetups, and a year-long membership to the Center for immersive networking opportunities.
+Eligibility Criteria and Timeline

Applicant Criteria:

An entrepreneur who owns a majority stake in a qualifying business and manages it on a day-to-day basis
18 years or older as of application due date
Proficient in English
A legal resident of the United States, located in Western PA and both committed and able to attend in-person events and programs.

Business Criteria:

For-profit, from any industry
High-growth potential
Early stage (two to five years of operations)
Established prototype or products (preferred)
Generating revenues (preferred)
Formed under United States law and operating in the United States

Not Eligible for this Program:

Nonprofit organizations
Idea stage businesses
Subsidiary businesses

Program Timeline:

August 10, 2018 - Applications open
November 30, 2018 - Applications close, finalists are announced, & interviews begin
December 2018 - IncubateHER participants revealed
January 2019 - IncubateHER program starts
December 2019 - IncubateHER program ends

+FAQ

Q: What is the IncubateHER program?
IncubateHER is a free, competitive year-long business incubation program for early-stage entrepreneurs with product-focused businesses. IncubateHER participants will receive industry-specific mentors; business education and training through Chatham's Women's Business Center, a tailored growth curriculum, peer-to-peer mentoring through cohort meetups, and a year-long membership to the Center for immersive networking opportunities. This innovative approach provides entrepreneurs with fast-tracked mentoring and business development support to assist them in developing best practices for long-term strategic growth.

Q: Is the program free to attend if I'm selected?
Yes. We ask that you make a commitment of 5-10 hours per week to work on your business for twelve months.

Q: Is there an application fee?
No.

Q: What if I don't have a business plan?
You must have a business plan to apply. If you do not have a business plan, please use a one or two-page business plan. Templates are available here.

Q: What if I have a business plan, but have not launched my business?
You must already be in operation to apply. We are focusing on early stage businesses - between two to five years in operation.

Q: What if I am a part-owner in a business?
You must own at least 51% of the business and be actively involved in the day-to-day operations of the the business.

Q: What if my partner is another entrepreneur and we own the business 50/50?
We will consider partnership businesses on a case-by-case basis if both partners commit to participating, but preference will be given to entrepreneurs with 51% ownership.

Q: Can both my business partner, who is another entrepreneur, and I apply?
We will consider partnership businesses on a case-by-case basis if both partners commit to participating (the business will be eligible for only one $1,500 award), but preference will be given to entrepreneurs with 51% ownership.

Q: If my company does not operate in the United States can I apply?
No, your company must be registered and operate in the United States.

Q: If my company is based in the U.S. but sells products abroad, can I apply?
Yes.

Q: Can I send the Center samples of my product or prototype?
No, we will not accept products for consideration with the application. However, we encourage you to photograph your product or prototype and send it as part of the application.

Q: Can you give me feedback as to why I wasn't selected?
We are unable to discuss applications before, during or after the application period.

Q: Will I have an in-person interview?
We will announce 10 finalists after the application period has closed and will interview all finalists in-person.

Q: I'm having technical problems submitting the application.
For technical support, please contact the center at cwe@chatham.edu or at 412-365-1253.

Q: Do you accept software as a product?
Yes, we accept entrepreneurs with e-commerce websites and apps into the program and view software as a product.

+Become a Mentor

The Center's IncubateHER program offers opportunities for experienced business owners and professionals to engage with and enhance the work of entrepreneurs in our community. Mentor applications are accepted each year from October - December. Note that while we greatly appreciate all offers to share time and expertise as mentors, due to the volume of mentor applications we receive, we may not be able to respond to each mentor applicant.
IncubateHER 2019 Cohort
After having trouble finding made in the USA cat products for her two rescue cats, Diane Danforth created Americat Company. Americat Company offers food and water bowls, scratching pads, toys, beds, and identification tags for cats, as well as wine glasses and apparel for cat owners. All Americat Company products are made in the USA from safe materials (and are available on Amazon).
– Diane Danforth
Americat Company
C.C. Busy automates documentation for child care providers by using Amazon Alexa to log each child's daily activities, making that log available to parents and regulators. Child care providers spend too much time on required paperwork, distracting them from their focus on the care of children, making their workday longer and more stressful. C.C. Busy saves child care providers time, allows providers to focus on children, keeps providers in compliance and facilitates communication with parents.
– Shimira Williams
C.C. Busy
INNERgy Vending LLC , formerly known as My Three Sons Vending, is local vending machine company that offers healthy snacks, beverages, food through our energy efficient equipment.
In addition to providing healthy snacks via our vending, we also offer a healthy snack subscription service. This service offers busy professionals the opportunity to have healthy snacks delivered to their office weekly, bi weekly, or monthly.
– Andrea Barber
INNERgy Vending
Ki11erpancake is the illustration and animation of Genevieve Barbee-Turner (GBT). Tackling visual problems with a distinct style, Ki11erpancake utilizes intense research to form a deep understanding of the subject in order to tell a story without words. With a surreal and colorful presentation and a natural curiosity, GBT has an intuitive interviewing style that has developed into a community driven illustration process.
– Genevieve Barbee-Turner
Ki11erpancake
Knotzland is a Social Enterprise that designs and creates handmade bowties from repurposed and reclaimed fabrics and materials. All bowties are sewn by a sewing community trained to make bowties from the comfort of their homes. To date, Knotzland has diverted and rescued over 2,000lbs of material waste from entering landfills. Knotzland bow ties are popularly worn for weddings, events, and those who want to showcase their individual style on the daily.
– Nisha Blackwell
Knotzland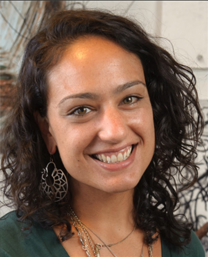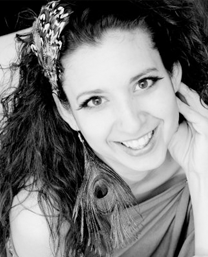 OOA Designs llc (pronounced ooo- ahh) provides full service design, fabrication, installation and community engagement services. OOA is woman owned and operated partnership formed in 2018 comprising of two Pittsburgh based artists, Oreen Cohen and Alison Zapata. Together we design and fabricate steel structures that aesthetically accent site-specific locations. Our designs will make you say ooo-ahh as they weave together functional and aesthetic art forms that embrace organic shapes with brilliance in color.
– Oreen Cohen & Alison Zapata
OOA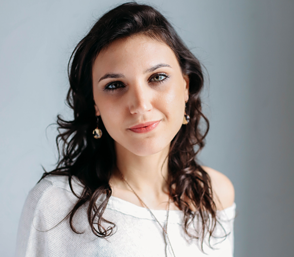 PetalVision Glass blossomed out of Sarah Cohen's art studio and combines the raw aesthetic of the natural world with mixed metals to create a modern yet eclectic style. PetalVision Glass produces unique jewelry, custom mementos, and home decor that transforms nature and your imagination by layering gold leaf, real natural petals, and feathers in glass lenses that magnify patterns in these materials with surprising effects that last a lifetime without fading. As a designer and maker, Sarah is constantly inspired by her past work in the collections at the Harvard Museum of Natural History, yet aims to reinvent her own collections by experimenting with different combinations in glass.
– Sarah Cohen
PetalVision Glass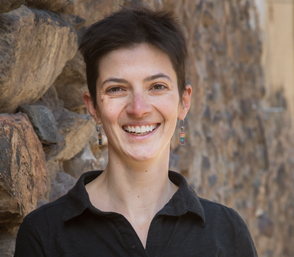 Procopia is a woman-powered small business located in Pittsburgh and working across the US and abroad. We focus on nonprofits, foundations, and start-ups to power their missions, clarify their visions and fund their futures. We are a full-service consulting firm that encourages thoughtful growth, smart strategy, and healthy organizational culture. We are a dynamic team with a can-do, problem-solving attitude.
– AnneMarie Tocket
Procopia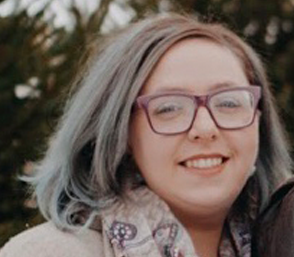 Synchronous Beginnings Wellness Center is a house for Matrescence, the birth of a Mother. At Synchronous Beginnings, we believe that pregnancy and childbirth are not medical events, but rather, A Journey of Wellness. We provide wellness services through all stages of Matrescence, from pregnancy to postpartum and even offer fertility hypnotherapy and bereavement support services. Some of the services we offer include: Prenatal yoga, Mommy and Me Yoga, Daddy and Me Yoga, HypnoBirthing® Instinctive Birth™ Childbirth Education, Birth Doula Services, Postpartum Doula Services, Bereavement Doula Services, Placenta Encapsulation, Aromatherapy, Reiki, Massage Therapy, Chiropractic Care, Hypnotherapy, Breastfeeding Support Groups, Bereavement Support Groups, and Acupuncture.
– Amanda Klemencic
Synchronous Beginnings Wellness Center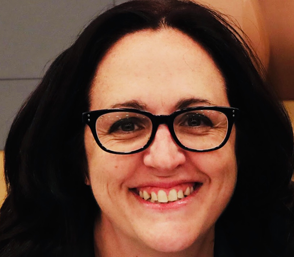 Wedding Flea Market is a company that connects those getting married to those who recently got married through wedding item resale events. Newlyweds sell their leftover wedding items directly to those getting married. The bride saves money by buying gently used décor through a "one-stop shop" offering a variety of items and themes at prices lower than retail stores. The newlywed can sell her wedding items that she no longer has use for and is able to recover some of her wedding spending. Wedding Flea Market not only gives couples the ability to save and make money on their items, but it also creates a positive impact on the environment by giving these items multiple uses.
– Jodi Colella
Wedding Flea Market