Bachelor of Social Work
The social work program, administratively part of the School of Arts, Science & Business at Chatham University, offers a major leading to a Bachelor of Social Work (BSW) degree. The BSW is accredited by the Council on Social Work Education.
A BSW prepares students for generalist social work practice as well as graduate education in social work and related fields. A liberal arts foundation is an integral part of an undergraduate social work education and provides an essential context for understanding human behavior. Bachelor-level social workers are employed in all areas of human services and health care. They are also eligible for advanced standing in graduate programs in social work. Students complete a 500-hour field placement in their senior year and obtain hands on work experience under the supervision of a professional social worker. Social work field placements are offered in diverse areas including domestic violence, rape crisis services, mental health, and addictions.
A minor in social work is available for students who are interested in exploring the field of social work for further study. A major and minor in social service administration are also available.
---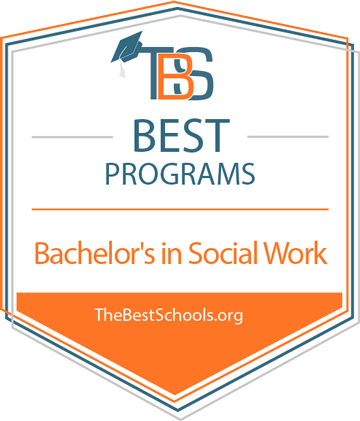 A Top 40 Bachelor's in social work program
Chatham's BSW is ranked #15 on TheBestSchools.org's list of "The 40 Best Bachelor's in Social Work Degree Programs." Read more »