Have questions? We make it easy to get in touch:
Call Us
800-837-1290
Text Us
412-419-3772 (standard text/SMS rates will apply)
Chat with Us
Email Us
Request Information
Or, answer a few questions and we will be glad to help.
Loading...
Athletic Training (MSAT) Overview
Graduates of the Chatham University Master of Science in Athletic Training (MSAT) program will enter their careers ready to meet the needs of patients and contribute to improving the quality of care their organizations deliver.
Degrees Offered
Program School
Explore the MSAT Degree:
In addition to the core curriculum, MSAT students also participate in the School of Health Sciences' Interprofessional Education Curriculum with students from the physician assistant studies, physical and occupational therapy, nursing, and counseling psychology programs. For more information, download the Student Manual (pdf).
Students from any undergraduate major or undergraduate institution may apply for admission to this graduate program. In order to be considered for admission, the following are required:
Chatham Graduate Application or online application through ATCAS
A baccalaureate degree (or pending degree) from a regionally accredited four-year institution

Official transcripts from all institutions where the student has taken courses. Preference is given to students with an overall GPA of 3.00 or higher (Any student with a GPA below 3.0 may be considered for conditional admission.)




Documentation of 40 hours of clinical observation under the supervision of a certified athletic trainer OR submit a short writing sample highlighting the following; why you want to be an athletic trainer, what does an athletic trainer do, lastly, where do athletic trainers work - please address traditional jobs/settings and the evolution of the profession into non-athletic settings (300-word limit).





Two letters of recommendation:

One letter from a certified/licensed athletic trainer

One letter from an academic advisor or instructor or

 any health science professional (may be another certified/licensed athletic trainer)

Completion of the following courses (or their equivalents) with grades of C or better:

Human Anatomy with lab*

Physiology*

Statistics

Biology I with lab

Chemistry I with lab

Physics I with lab

Developmental Psychology or Lifespan Development or a combination of developmental psychology courses to cover the lifespan – birth to death
*Anatomy and Physiology I and II with labs can substitute for Human Anatomy with lab and Physiology
Successful completion of an interview

Applicants will be invited to complete an on-campus or virtual interview 
Admission is determined based on the following criteria:
Overall Grade Point Average (20%)

Pre-Requisite Grade Point Average (20%)

Observation Hours (10%) – must be completed with a certified/licensed athletic trainer

Recommendations (10%)

Essay (10%)

Interview (20%)
Program Design
The Master of Science in Athletic Training is a five semester, 67 credit, fulltime degree program with clinical experiences imbedded within each of the five semesters. Course content is delivered through a variety of methods predicated on student centered and engaged learning.
Methodologies include but not limited to: 
problem-based learning, 

case-based scenarios,

and laboratory sessions delivered face to face and via distance learning. 
Clinical experiences, including a 10 week fully immersive placement, are individually tailored to each students interests as well as to provide depth and breadth of experiences to develop highly skilled, critically minded entry level professionals. 
Program Goals & Objectives
Goal 1: Provide educational experiences tailored to developing the cognitive, behavioral and psychomotor skills necessary for successful Athletic Training practice.  

Objective 1.1: Demonstrate evidence-based clinical decision making in the areas of prevention/screening, evaluation and diagnosis, immediate and emergency care, treatment and rehabilitation.

Objective 1.2: Integrate the educational competencies and clinical proficiencies into patient care necessary for success as an entry level athletic trainer.

Objective 1.3: Display appropriate positive personal behaviors and professional attributes to meet the expectations of successful practice and future employment.

Objective 1.4: Demonstrate proficiency in the simulated and actual acute and emergency care of patients.

Objective 1.5: Apply concepts of prevention and health promotion in the care of patients.

Goal 2: Provide students a professional atmosphere promoting the ethnical, legal, safe, culturally competent and effective delivery of healthcare services in interdisciplinary teams that meet and respect the rights and well-being of the patients. 

Objective 2.1: Demonstrate proficiency in the interdisciplinary approach to effective professional practice.

Objective 2.2: Display culturally sensitive and competent professional behavior toward individual and groups of patients.

Objective 2.3: Adhere to ethical and legal practice from the NATA Code of Ethics, BOC Standards of Practice, national, state, and institutional policies.

Objective 2.4: Display effective inter-personal and inter-professional communication skills with patients, members of the healthcare team and relevant stakeholders.

Objective 2.5: Engage in advocating for the profession, patient/clients and relevant communities in the public and legislative domains.

Goal 3: Provide educational experiences that support the development of administrative functions of healthcare practitioners and facilities. 

Objective 3.1: Develop and execute administrative plans for budgeting, finance, cost control, and long-term planning.

Objective 3.2: Develop plans for emergency preparedness, legal adherence, principles of supervision and professional liability.

Objective 3.3: Apply principles of healthcare administration and delivery that complies with the legal, ethical and regulatory systems

Objective 3.4: Develop self-assessment skills and formulate an individualized career development plan.

Goal 4: Support the development of evidence based Athletic Training practice and application of evidence-based practice within the delivery of patient care. 

Objective 4.1: Demonstrate proficiency in locating and critiquing peer reviewed medical research.

Objective 4.2: Develop and answer focused clinical questions using principles of evidence-based practice.

Objective 4.3: Understand principles of research including design, methodologies and statistical analysis and interpretation.

Objective 4.4: Demonstrate critical thinking and clinical decision-making skills based on the application of scientific evidence.

Goal 5: Promote effective oral and written communication necessary for patient and caregiver education, inter-professional practice and medical record documentation with a variety of constituents including patients, caregivers, peers, supervisors, third party payers, and other relevant healthcare professionals.

Objective 5.1: Demonstrate effective oral and written communication with patients, caregivers and support personnel.

Objective 5.2: Demonstrate effective oral and written communication with preceptors, supervisors and other healthcare professionals.

Objective 5.3: Demonstrate proficiency in written and electronic medical record documentation.

Objective 5.4: Create effective home management or care instructions for specific patient injuries or conditions.

Goal 6: Prepare students for the transition from individualized skill execution to encompassing autonomous practice through clinical education that provides a variety of patient exposures in differing settings.

Objective 6.1: Demonstrate proficiency in the necessary integrated clinical education competencies.

Objective 6.2: Execute proficiencies in authentic patient interactions.

Objective 6.3: Demonstrate the ability to alter treatment plans to a wide variety of patients based on the patient populations and employment settings.
Chatham University Master of Science in Athletic Training Vision Statement
The Chatham University Master of Science in Athletic Training Program will be nationally recognized for its evidence based didactic and  clinical education to prepare students to be critically reasoning, evidenced based practitioners, who serve to advance the profession by strongly advocating for the best patient care in interdisciplinary environments. 
Chatham University and MSAT Purpose 
The mission of Chatham University and the Master of Science in Athletic Training (MSAT) program align in many ways and create a seamless partnership in developing students, into engaged, respectful and culturally competent citizens. The MSAT program provides opportunities to work with culturally diverse patient populations across the lifespan in a variety of settings. Students will be exposed to the importance of interprofessional collaboration in the academic and clinical settings in order to better understand healthcare, respect the diversity of culture, identity and opinion.  Graduates will be engaged in advocating for the athletic training profession and for patient access, and comprehensive care. 
ATH518 Optimizing Athletic Performance
This hands-on course explores assessing, designing, and implementing specialized performance programs to address the health and performance goals of athletes. The primary focus is on movement instruction, nutrition, energy systems, program design, and concepts of strength and conditioning.
ATH 507 Therapeutic Interventions II
Students acquire scientific and physiological rationale, selection criteria, indications and contraindications of exercise, and return to activity guidelines. Techniques and skills provided in classroom and lab experiences address range of motion, strengthening, proprioception, cardiovascular fitness, and joint- and sport-specific protocols.
ATH519 Advanced Topics in Athletic Training
This course provides students with the opportunity to examine advanced issues that shape the profession through practical application and professional development. Emphasis is placed on surgical techniques, radiological concepts and interpretation, laboratory reports, interpreting imaging, and lifespan issues and advanced treatment procedures used in diverse settings.  
---
Curriculum Sequence
Table 1.1 – MSAT Curriculum Sequence
| | | | |
| --- | --- | --- | --- |
| Semester 1  | CR  | Semester 4  | CR  |
| ATH 501 Therapeutic Modalities  | 4  | ATH 517 Administration and Management (5-weeks)   | 3  |
| ATH 512 Clinical AT I   | 3  | ATH 515 Clinical AT IV (15 weeks)  | 4  |
| ATH 500 Prevention/Care of Emergency Medical Conditions  | 3  | ATH 508 Introduction to Pharmacology (5-weeks)  | 2  |
| ATH 502 Introduction to Professional Practice   | 2  | ATH 510 Research Seminar II (5-weeks)  | 1  |
| ATH 503 Ortho Assessment  | 4  | Total  | 10  |
| Total  | 16  |    |    |
|    |    |    |    |
| Semester 2  | CR  | Semester 5  | CR  |
| ATH 506 Therapeutic Interventions I  | 4  | ATH 519 Advanced Topics in AT  | 3  |
| ATH 513 Clinical AT II  | 3  | ATH 516 Clinical AT V  | 3  |
| ATH 505 Medical Management of Athletic Populations  | 3  | ATH 520 Certification Preparation  | 1  |
| PSY 530 Intro to Sport & Exercise Psychology  | 3  | ATH 522 Healthcare Delivery  | 3  |
| ATH 504 Ortho & Neuro Assessment  | 4  | ATH 511 Research Seminar III  | 1  |
| Total  | 17  | Total   | 11  |
|    |    |    |    |
| Semester 3  | CR  |    |    |
| ATH 507 Therapeutic Interventions II  | 4  |    |    |
| ATH 518 Optimizing Athletic Performance  | 3  |    |    |
| ATH 514 Clinical AT III  | 2  |    |    |
| ATH 521 Advanced Sports Nutrition  | 3  |    |    |
| ATH 509 Research Seminar I  | 1  |    |    |
| Total   | 13  |    |    |
|    |    |    |    |
| Cumulative Total  | 46  |    | 67  |
Our MSAT program is student-centered and provides unique hands-on experiences in the classroom and clinical education. Clinical experiences in the final year are immersive and individually tailored to prepare students for future employment and help them achieve their career goals.

— JASON EDSALL, Ph.D., LAT, ATC, CSCS, Program Director
Our Faculty
Our engaged faculty bring their experiences to relate course lessons to real-world situations.
Full Faculty
Director, Athletic Training and Exercise Science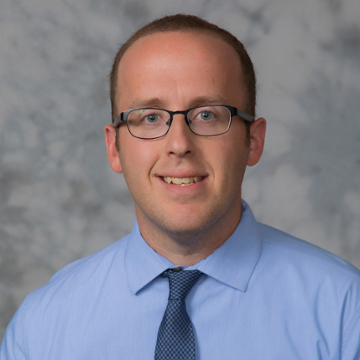 Assistant Professor and Coordinator of Clinical Education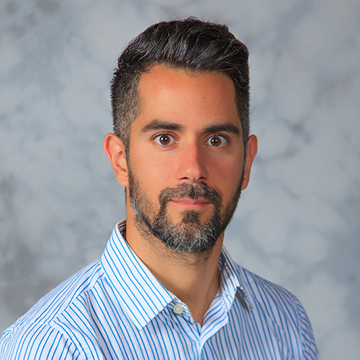 Assistant Professor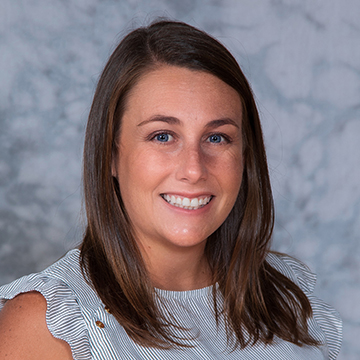 Assistant Professor of Athletic Training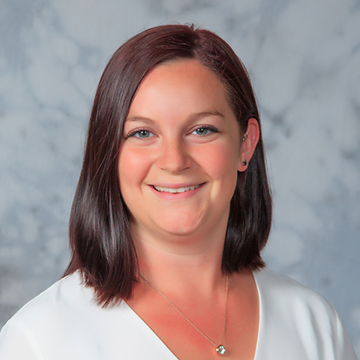 Adjunct Faculty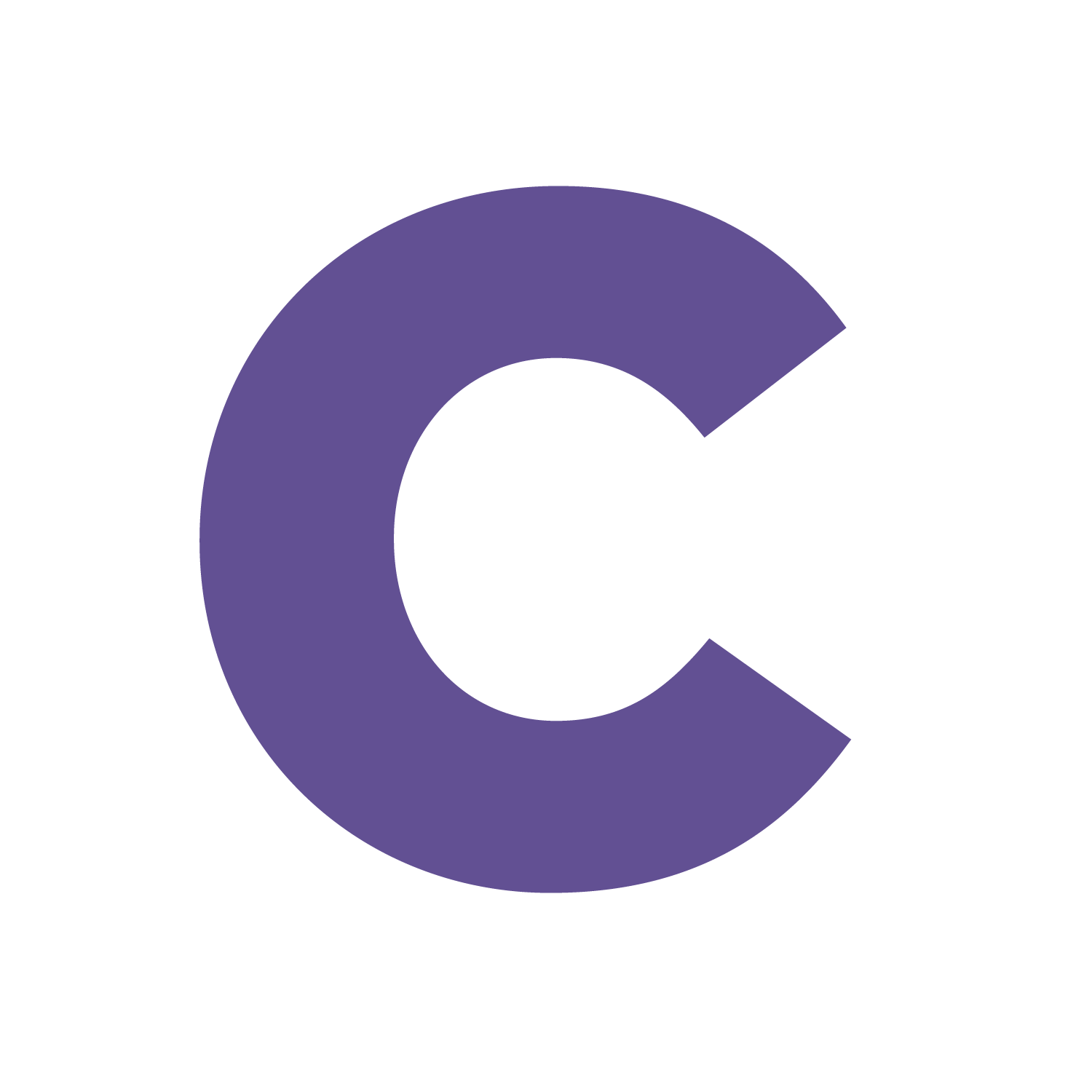 Adjunct Faculty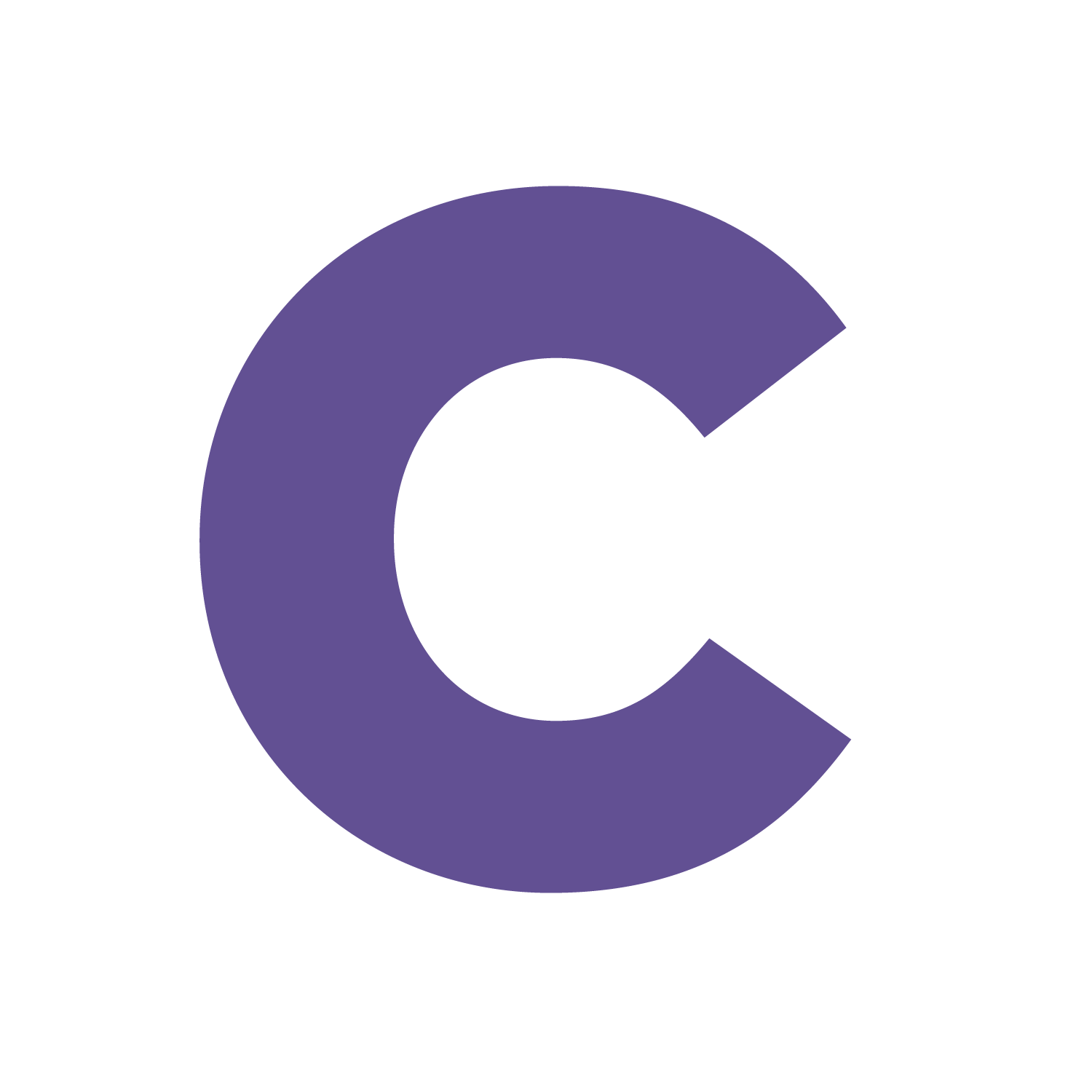 Adjunct Faculty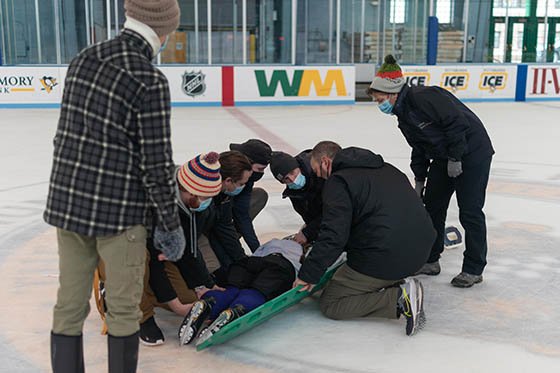 Learn By Teaching
Teaching assistant opportunities in the undergraduate exercise science program, as well as student employment positions and assistantships with Chatham athletics in strength and conditioning, may be available.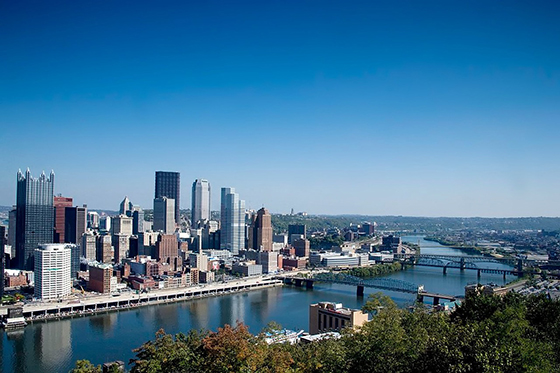 Clinical Experience
Students complete clinical experiences around Pittsburgh and across the country in a variety of settings, including professional sports, NCAA (Division I, II & III), junior colleges, high schools, performing arts, martial arts, physician specialty practices, work hardening, and work conditioning.
Sports Variety
Chatham offers the following sports for women: basketball, cross country, ice hockey, lacrosse, soccer, softball, squash, swimming & diving, track & field, and volleyball. And the following sports for men: baseball, basketball, cross country, ice hockey, lacrosse, soccer, squash, swimming & diving, and track & field.