SARA Approved Participating Institution
Chatham University has been approved as a participating institution in SARA.
SARA Student Complaint Process can be viewed on the SARA website here.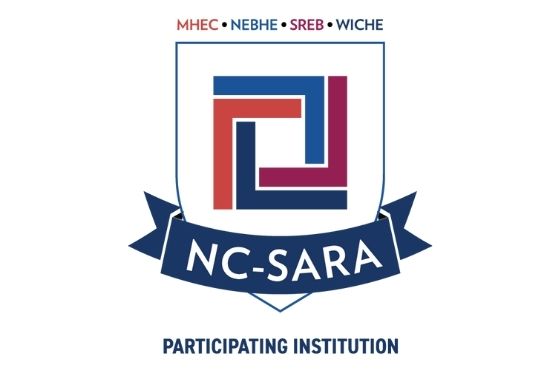 Due to federal regulation, all universities offering distance education programs and practicum experiences in states other than their own must receive authorization or be a SARA approved institution.
State Authorization Regulation Chapter 34, §600.9(C)
If an institution is offering postsecondary education through distance or correspondence education to students in a State in which it is not physically located or in which it is otherwise subject to State jurisdiction as determined by the State, the institution must meet any State requirements for it to be legally offering postsecondary distance or correspondence education in that State. An institution must be able to document to the Secretary the State's approval upon request.
Read About State Authorization
Internships/Field Experience/Practice Experience Placements/Externship Practicum
Please check the information in the Practical Experience and Special requirements column to see if the state you plan on completing your program experience in is approved or has special restrictions. Many facilities where an agreement is established between the university and the facility are starting to denying student's placement if the institution is not authorized in that state.
Current Chatham University Programs that create this trigger: RN-BSN, MSN, DNP, DPT, MOT, MPAS, OTD
Nursing Board Information (RN-BSN, MSN, DNP)
National Council of State Boards of Nursing (NCSBN) has links to the Board(s) of Nursing for states on https://www.ncsbn.org/contact-bon.htm.
Physician Assistant (MPAS)
Physical Therapy (PT)
Occupational Therapy (MOT, OTD)
Occupational Therapy Fieldwork Questions
Occupational Therapy Regulatory Authority Contact List
Counseling Psychology (MA)
State Professional Counselor Licensing Boards 
Prospective Students: If you are considering an online academic program that will lead to a professional license in your state, it is highly recommended that you seek guidance from the appropriate licensing agency in your home state prior to beginning any online program.
Complaint Process: Recent federal legislation (Higher Education Opportunity Act of 2008) require colleges and universities to provide students with information necessary to make informed decisions concerning their educational experiences. One important item relates to student complaints. It is Chatham University's goal to serve all of its students fairly and equitably. If you have a grievance with Chatham University, please use the appropriate link below to file a complaint.
More information is available about out of state authorization processes here.
For Maryland Residents Enrolled in Fully-Online Programs
Chatham University is registered with the Maryland Higher Education Commission to offer online programs.
Chatham University is subject to investigation of complaints by the Maryland Office of the Attorney General and the Maryland Higher Education Commission. If a student complaint has not been resolved through the University process as outlined in the Student Handbook, Maryland residents enrolled in fully-online programs should contact either of these following entities for additional assistance in resolution:
Maryland Higher Education Commission
6 N. Liberty St., 10th Floor
Baltimore, MD 21201
Office of the Attorney General
200 Saint Paul Place
Baltimore, MC 21202
410-528-8662
Refund Policy
(1) The minimum refund that an institution shall pay to a Maryland student who withdraws or is terminated after completing only a portion of a course, program, or term within the applicable billing period is as follows:
| | |
| --- | --- |
| Proportion of Total Course, Program, or Term completed as of Date of Withdrawal or Termination | Tuition Refund |
| Less than 10% | 90% refund |
| 10% up to but not including 20% | 80% refund |
| 20% up to but not including 30% | 60% refund |
| 30% up to but not including 40% | 40% refund |
| 40% up to but not including 60% | 20% refund |
| More than 60% | No refund |
Additional Links & Resources