John Stakeley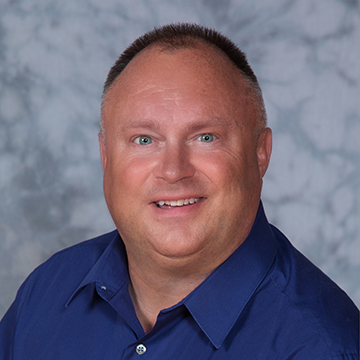 Visiting Assistant Professor of Business Management
BIOGRAPHY
John Stakeley was born and raised in Pittsburgh, PA. He currently works in the 316th Sustainment Command (Expeditionary) Command Group, serving as assistant to the Command Sergeant Major and Chief of Staff. The 316th is a team of over 9000 skilled logistics professional soldiers and civilians across the Northeast United States. John Stakeley enlisted in the PA Army National Guard in 1993 as a Field Artillery forward observer, serving in the 107th Field Artillery. Shortly after returning from AIT, he volunteered for Officer Candidate School (OCS Class 36). After graduating from Point Park University with a degree in electrical engineering in 1997, he commissioned as an Armor Officer. After attending Armor Officer Basic Course, he served in Co. C 1/103 AR as a Tank Platoon Leader. 1LT Stakeley then served as Co. D Armor Executive Officer and after completing the Armor Captains Career Course, he served the Company Commander of the 1/103 AR (rear) during 2001-2002. In preparation for field Grade, he attended Combined Arms Services and Staff School (CAS3). CPT Stakeley deployed to Iraq in 2004 as the Logistics Officer (S4) of Task Force Dragoon for 535 days in Bayji, Iraq. There he had full logistics responsibility for an 850 soldier maneuver force and worked closely with Local Nationals in starting businesses. Returning from Iraq, he earned a Masters in Leadership and Business Ethics from Duquesne University and transitioned from the PAARNG to the Army Reserve.  He served as the Logistics Officer (S4) and the Operation Officer (S3) with the 2/312 Training Support Battalion (TSB) in Oakdale, PA till 2008. CPT Stakeley then took a break in service to earn his Doctor of Science in Information Systems at Robert Morris University, graduating in 2014. He then returned to service at the 316th ESC and continues to serve today.
His awards and decorations include the Bronze Star Medal, Army Commendation Medal, Army Achievement Medal (with two Oak Leaf Clusters), Military Outstanding Volunteer Service Medal, Armed Force Reserve Medal with "M" Device, Army Reserve Components Achievement Medal, National Defense Service Ribbon, and Overseas Service Ribbon.
Dr. John Stakeley's wife Stacey passed away in 2018; he lives in Oakdale with his children Miranda (22), Marissa (20) and Maximilian (17). He in full time business faculty at Chatham University and serves Veterans and Service Members on and off campus.
EDUCATION
Doctor of Science in Information Systems & Communication, May 2014, Robert Morris University
Master of Science in Leadership and Business Ethics, May 2008, Duquesne University 

Bachelor of Science in Electrical Engineering Technology, May 1997, Point Park University
GRANTS & AWARDS
2019 Global Engagement Recognition Faculty Award for your support of RMU's core value of a global perspective
Merit for Teaching – Robert Morris University 2015-2020
Merit for Service – Robert Morris University 2015-2020
Our Enactus chapter received a $1,500 Unilever Bright Future grant for a project that they are working on that deals with local composting and waste reduction 2017-2018
PROFESSIONAL ASSOCIATIONS
Institute of Behavioral and applied Management Member of the Board of Directors: Treasurer, 2021-present
Institute of Behavioral and applied Management Member of the Board of Directors and Division IV Chair: Management Education and Pedagogy, 2016 to 2019
Leadership Pittsburgh, Inc.: Veteran/Community Connector, 2016-present
Veteran's Leadership Program: Board of Directors, 2016-present

Development committee
Nominating committee
Program and Services Committee
Tribute to Veterans planning committee
2016 Executive Director search committee
Refocus and rebranding ThinkTank Group

President's Inclusion Council: Robert Morris University, 2016-2020

Chair-Veteran, Non-traditional, International students committee
Coordinate with the Center for Veterans and Military Families
Coordinate with the Student Veterans Association
Coordinate with ROTC

Enactus, Advisory Board Member: Robert Morris University, 2016-2018
Institute of Behavioral and Applied Management (IBAM): Member of the Board of Directors and Division Chair: Operations Management, 2015-present
Member of the editorial board: Journal of Behavioral and Applied Management
American Society of Heating, Refrigerating and Air-Conditioning Engineers, Inc. (ASHRAE)
Pittsburgh Program Chair 1998-2001, Vice President 2001
Association of Energy Engineers-Certified Energy Manager & Certified Sustainable Development professional
Veterans Leadership Program-Mentor: Project Journey
PUBLICATIONS
Minutolo, M.C., Kristjanpoller, W.D., and Stakeley, J

. (2019). Exploring environmental, social, and governance disclosure effects on the S&P 500 financial performance. Business Strategy and the Environment, Published March 2019.

 Minutolo, M.C., Mills, C., Stakeley, J., and Robertson, K. (2018). The creation of social impact credits: Funding for social profit organizations. In T. Walker, S. Kibsey, and R. Crichton (Eds.), Designing a sustainable financial system: Development goals and socio-ecological responsibility (pending publication). New York, NY: Palgrave Macmillan.
Minutolo, M.C., Mills, C., Stakeley, J. (2017). Incentivizing Management Discretionary Philanthropy: Social Profit Credits, the Journal of Business and Behavioral Sciences (JBBS), Fall 2017 publication, Volume 29, Number 2.