Alumni Profile: Anderston St. Germain, OTD '17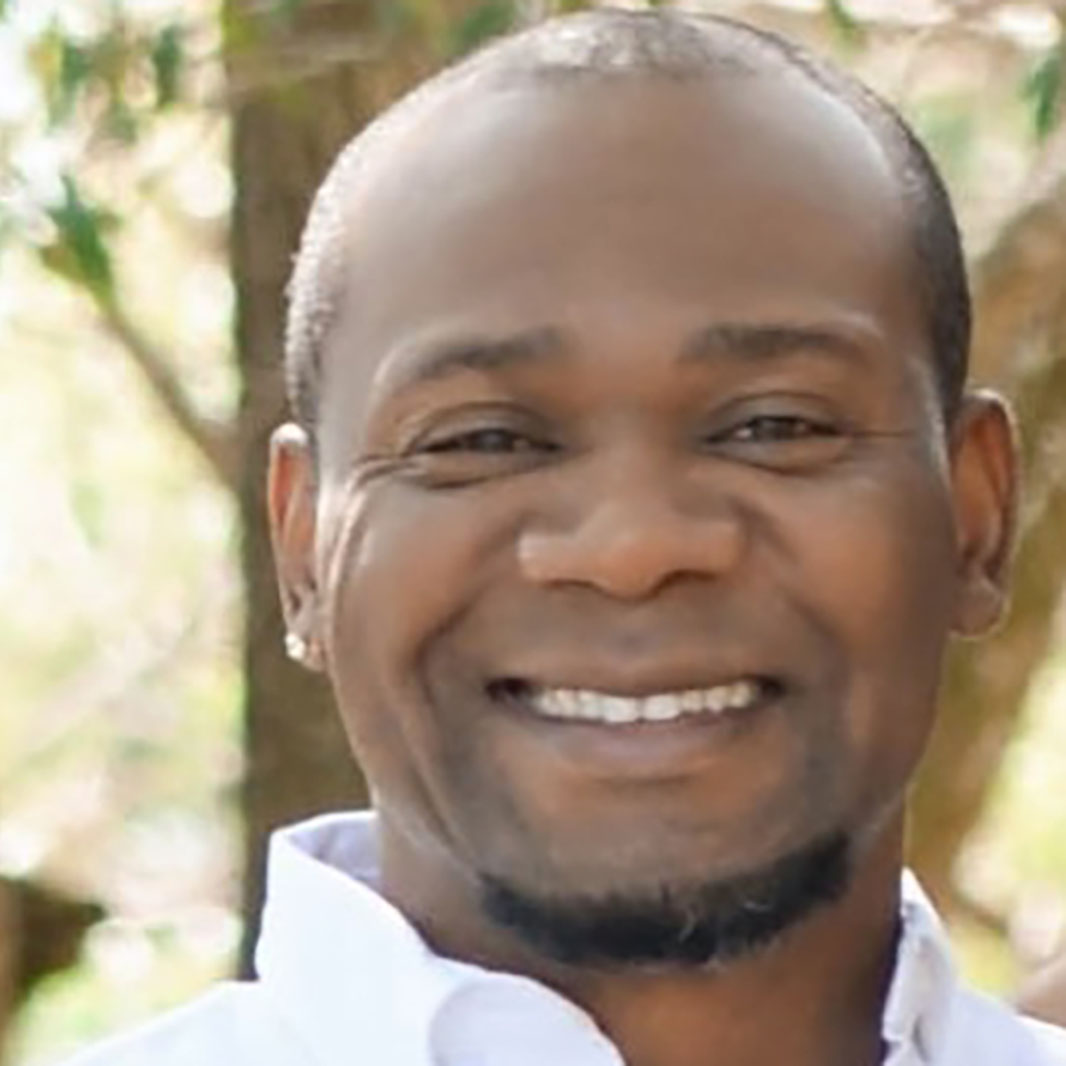 Anderston St. Germain
"I thought it was very good," he says "Especially Dr. Jennifer Lape. She was very consistent, very insightful. I even emailed her once to ask how she was able to give such good insight on all of our projects when they were so different! I always felt like her feedback was like 'Wow, that's exactly what I needed to hear' to guide me in what I was doing. The other professors and classes were really good too – very flexible, very helpful, very positive."
Anderston St. Germain, OTD '17, MS, OTR/L, first learned about occupational therapy when he was a senior in high school, undergoing physical therapy for his knee. "I saw the OTs work, and it was very interesting what they were doing, so when I went to undergrad, I took courses in anatomy and biology to prepare myself for OT school," he says. He graduated with degrees in biology and psychology, and attended an MOT program at Florida International University, in his hometown of Miami.
After earning his MOT, he started working at one of the sites where he had completed fieldwork, an inpatient rehab/skilled nursing care/outpatient care facility. He worked there for about six years, then did home health for several years, then around 2015, St. Germain started teaching full-time at Kaiser University. "The inpatient center where I worked was a teaching facility. I had a lot of success with teaching students in the fieldwork setting, and I realized I had a passion for teaching students. So when I saw an opportunity to teach, I took it," he says.  
It was while teaching that he discovered that, he says, "to improve, I needed to get my OTD."
Program directors at Kaiser were familiar with Chatham's OTD program, and encouraged St. Germain to apply. He's glad he did.
"I thought it was very good," he says "Especially Dr. Jennifer Lape. She was very consistent, very insightful. I even emailed her once to ask how she was able to give such good insight on all of our projects when they were so different! I always felt like her feedback was like 'Wow, that's exactly what I needed to hear' to guide me in what I was doing. The other professors and classes were really good too – very flexible, very helpful, very positive."
St. Germain especially appreciates how the program prepared him for the capstone project. "The structure of the program was really good—even from the very first class, we were working toward developing our capstone projects. And the feedback is really what guides your learning, and the feedback was always there and consistent. And the writing is intensive for the capstone project, but they gradually ramp you up to be able to write at that level." 
For St. Germain's capstone project, he worked on improving students' pass rates on the national exam. "At my campus, we had students failing below the benchmark," he explains. "The program they're in is very fast-paced, and they were learning to pass the class, but weren't building on their knowledge. So I got permission from the campus president, and held an intensive review two or three times per week. We literally went over the content review as if they're new students. We got them to improve to where 80% of the students in the project passed their boards, where before it was 50%. It was so rewarding."
Today, St. Germain is still teaching, but at the graduate level ("That was a good thing with the OTD too," he notes, "being able to transition to teaching at the graduate level.") at the University of St. Augustine.  He teaches three classes per term, co-teaching if the class is more than ten students. Mostly, he says, the classes follow a "flipped" learning approach, where lectures are made available to students to study on their own, and then St. Germain and his colleagues work on skills with students in the lab. As for what he finds most rewarding about teaching, he says "The best is when they graduate and pass their boards. You stay connected and see all the good things they're doing. That makes me very proud to know that I had something to do with the clinician that they are."
St. Germain has already referred one of his colleagues to Chatham's OTD program, and would do it again. "I warn potential students that it's not easy," he laughs. "The program is fast-paced; it's intense, but it's rewarding. I had to do a lot of work. I literally spent weekends reading in the library, sometimes all day. But the hard work paid well, so I definitely enjoyed the process, and there's a lot of support there to help you succeed."