Karen Kingsbury, Ph.D.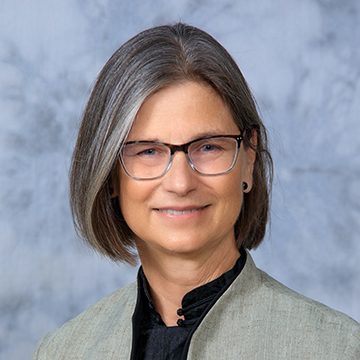 Professor, Humanities Chair
Hometown:  Sutter Creek, CA
Joined Chatham:  2011
ACADEMIC AREAS OF INTEREST
Modern Chinese and East Asian literature and film, Asian American literature and film, literary translation 
EDUCATION
Ph.D., Columbia University, 1995
M.Phil, Columbia University, 1990
M.A., Columbia University, 1986
B.A., Whitman College, 1982
AWARDS 
Freeman ASIANetwork Student-Faculty Fellows Program for Research in Asia, 2014 ($39,900): 2 faculty, 6 students conducted 3-week research project in Taiwan and produced Ten Taiwanese Women: Experienced Entrepreneurs in Small Lodging and Restaurant Businesses. Chatham University School of Arts, Sciences, and Business, 2016. 97 pp.
Teaching Excellence Award. Foreign Languages and Literature Department. Tunghai University. 2005.
National Science Council (Taiwan) Cultural Studies Curriculum Development Project, 1997 ($8,000): 2 faculty symposia, 6 new or redesigned courses.
M.A. Essay Award. English and Comparative Literature, Columbia University. 1986.
Nicolson Fellowship, Columbia University, 1985-1989.
Mellon Fellowship in the Humanities, 1985-1990.
ORGANIZATIONS
ASIANetwork
Silk Screen Film Festival and Arts Organization
SELECTED PUBLICATIONS
"Dajian Zhang Ailing yu (Zhongyang) Meiguo duzhe de qiaoliang: jindu baogao." [Building Bridges Between Eileen Chang and (Middle) American Readers: a Progres Report]. Qianhui wanzhuang: Zhang Ailing xue chongtan. Lim Chin Chown, ed. Lien-ching Publishing, 2018. 297-304.
Half a Lifelong Romance by Eileen Chang. Translation and introduction. London: Penguin Classics, 2014. New York: Anchor, 2016.
"Zhang Ailing." Berkshire Dictionary of Chinese Biography. Vol. 4. Great Barrington MA: Berkshire Publishing Group, 2016. 528-533.
"Spring-points for the Imagination: Transcultural Literary Adaptation." Proceedings of International Conference on Cross-Cultural Nuances. Ed. Atima Sharma Dwivedi, Seema Jain, et al., Kanya Maha Vidyalaya. 2016. 1-7.
"Shiyong yu daxuesheng de waiyu xiaoshuo: guancha yu shilie." [Introducing Foreign Fiction to College Students: Observations and Examples]. Trans. Louis Liu and Vanessa Wei. Fanyijia de duihua er. Chinese Writers Association, 2012. 83-87.
SELECTED PRESENTATIONS
"Eileen Chang's 'School Friends All Successful Now': Coming to Terms with Diasporic Difference Without Letting the Subject Slip In." Association for Asian Studies. Denver, Mar 2019.
"Shanghai Meets London in Hong Kong Cinema: Cross-Over Inheritance Plotting in Ren cai liang de (A Tale of Two Wives; 1958)." Association for Asian Studies. Washington DC, Mar 2018.
"Appetizer Round: Semiotics and Beyond in 'Asian Foodways.'" ASIANetwork. Apr 2017.
"Eileen Chang's Last Acts: Beyond Desolate." Association for Asian Studies. Toronto, Mar 2017.
"Eileen Chang and (Middle) American Readers." Eileen Chang Cultural Industry Conference. Nangang, Taiwan. July 1-2, 2016.
"Conscious Coquette: Unerasable Zhang Ailing." ASIANetwork Annual Conference. St. Petersburg, FL, March 4-6, 2016.
"Eileen Chang, John P. Marquand, and Heddy Lamarr: Rewriting WASP Realism in Half a Lifelong Romance." Mid-Atlantic Region Association for Asian Studies. University of Pittsburgh, Oct 9-11, 2015.
"Korean Wave Unwrapped: Dumplings in and out of Dae Jang Geum." 2015 Annual Meetings of the Association for the Study of Food and Society and the Agriculture, Food and Human Values Society, Chatham University, June 24-28, 2015.
"In the Eye of the Storm: Pedagogy as Art in Time." American Comparative Literature Association. New York University, March 20-23, 2014.
Intimate Transnationality: Sylvie Levey's Cinematic Studies of Shanghainese Women's Lives." Modern Language Association Convention. Los Angeles, Jan 2011.
"Diachronic Diasporic Identity: Recalling Literary Genre in Taiwan-situated Readings of Sky Lee and Timothy Mo." 13th Conference of the Republic of China English and American Literature Association. Tunghai Univ, Nov 2005.