Interior Architecture (MIA)
Have questions? We make it easy to get in touch:
Call Us
800-837-1290
Text Us
412-419-3772 (standard text/SMS rates will apply)
Email Us
Request Information
Or, answer a few questions and we will be glad to help.
Loading...
Interior Architecture (MIA) Overview
At Chatham, we view interior architecture as an inclusive design approach that encompasses all of the factors that influence the design of interior spaces, including patterns of human behavior, aesthetics, and building technology. The Master of Interior Architecture (MIA) is a five-term (including one summer) on-campus, 72 credit-hour, first professional CIDA-accredited degree program for students with an undergrad degree in a field other than interior design or architecture.
Degrees Offered
Program School
Important Dates
Application Deadline
The recommended application deadline is July 1 for fall admission. Applications will continue to be considered as long as seats remain in class.
Credits Required
72
Program may be completed in five terms.
Cost Per Credit
$1,089
Cost consists of program tuition (cost per credit times number of credits) as well as any applicable University and degree-specific fees.
Pre-requisite:

Have a completed baccalaureate degree from an accredited college or university, with an overall undergraduate grade point average (GPA) of 3.0 or above on a 4.0 scale.


If a student has below a 3.0 GPA, please feel free to apply if you show extreme promise through other achievements. Additional Admissions documents may be requested.
Completed application for admission, including:
Admissions Essay

Curriculum vita or resume

Two letters of recommendation

Official transcripts from all colleges and universities attended
Admissions Materials may be submitted to:
Chatham University
Office of Graduate Admission
Woodland Road
Pittsburgh, PA 15232
Email Admissions
Integrated Degree Program
Chatham University undergraduates applying through the Integrated Degree Program (IDP) must complete all requirements outlined on their respective admission or track tab on the IDP Portal Site. All IDP applicants should work closely with their academic advisor to ensure they are meeting all requirements according to their IDP course of study.
International Applicants
International Applicants must submit additional documentation to the Office of Admissions. 
A list of these documents can be found on the International Admission web page.
IAR505: Environment and Behavior
The designed environment is influenced by human activity patterns and behavior. This course is an introduction to significant theories concerning the interaction of people and interior architecture. Emphasis is placed on shared human needs and differences based on age, culture, gender, and occupation. 
IAR631: Green and Sustainable Design
Global issues of energy use, resource depletion, and indoor air quality have prompted design professionals to re-evaluate design and construction processes. This course provides students with the knowledge of the US Green Building Council (USGBC) and Leadership in Energy and Environmental Design (LEED) certification system to promote environmentally responsible design. 
IAR645: Professional Practice
In this course, students are introduced to the specialized services provided by the professional interior designer. Emphasis is placed on office operations and personnel issues, marketing strategies, project management, contract documents, ethics, and the legal and financial aspects of professional practice.
A solid interior design education yields practitioners who protect and enhance the health, safety, and well-being of humankind. Our programs are also aligned with current issues such as global awareness, community engagement, and sustainable design. The outcome is graduates who are technically savvy and broad-thinking designers. This is what sets us apart.

–KYRA TUCKER, Program Director/Chair of Interior Architecture
Setting Students Up for Success
"The reason I would recommend anyone to come to Chatham: they have a curriculum and they have a faculty that's here to support you, in whatever lane you want to take. There's something for everyone, no matter what your experience is."—Kortney Zoelle, MIA '12
Our Faculty
Faculty members are accomplished teachers, scholars, practitioners, and active leaders in the field.
Full Faculty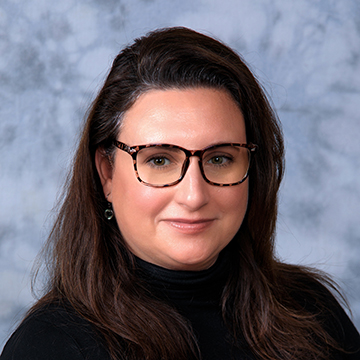 Chair and Program Director
Associate Professor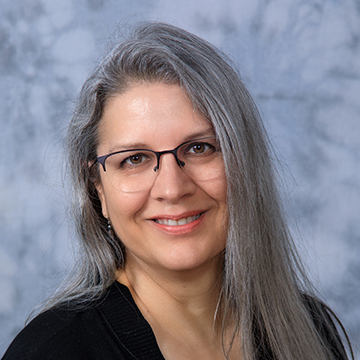 Assistant Professor
The Importance of Accreditation
Employers look for students to graduate from accredited programs, as a testament to the breadth and depth of their education. Studying at an accredited program gives you the greatest choice of types of employers for whom you can work. What's more, studying at an accredited program means that you can sit for the NCIDQ exam immediately upon graduation.
Intimate Campus Culture
Why study at a small school in the heart of a major city? Simple: you get the benefits of a closely-knit community with all the resources of an urban environment, just a hop, skip and a jump away (and with free public transportation using your Chatham ID).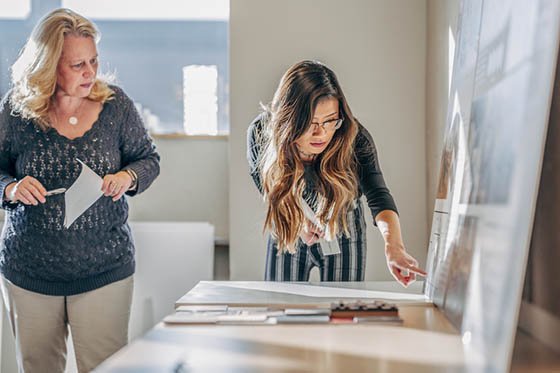 Work with Industry Professionals
At Chatham, interior architecture professors are practitioners, with industry connections that they can put to work for their students. Our faculty are also researchers in the industry, writing textbooks and working with professional organizations.  
Assistantships & Fellowships
A limited number of graduate assistantships and fellowships are available to full-time students. These positions provide the opportunity to conduct research with a faculty member, assist with teaching responsibilities, or participate in and organize projects. In addition to providing financial assistance, these positions offer students valuable hands-on experience, expanded learning opportunities, and professional skill development.
View Funding Opportunities

: Checkerboard 4 - Assistantships & Fellowships
Location & Studio Space
The interior architecture program resides at Chatham Eastside, a LEED Silver building that utilizes sustainable design practices, recycled materials, and energy-efficient lighting to create a unique academic and social space in an urban setting. The studios are outfitted with adjustable drafting tables for individual and group work. Each studio is also equipped with mobile whiteboards for lectures, and individual or group brainstorming, plus the teaching studios have monitors and projectors for laptop plugin and presentations.  
Explore Chatham Eastside

: Checkerboard 5 - Location & Studio Space
Local Partnerships
Partnerships add to the student experience by developing interesting design perspectives and preparing graduates for client project success from concept to reality. One such unique relationship is with Fallingwater, the Frank Lloyd Wright masterpiece located in the Laurel Highlands of Pennsylvania. We also benefit from partnerships with organizations like the Pittsburgh Chapter of Construction Specifications Institute, which specifically offers certifications and professional education to ensure the effectiveness of collaborative projects.
Alumni Perspectives
MIA alumni are some of our best ambassadors. From professors to classes to networking, listen to them talk about what makes Chatham's Master of Interior Architecture program remarkable.
Accreditation
The interior design program leading to the Masters of Interior Architecture is accredited by the Council for Interior Design Accreditation, 206 Grandville Avenue, Suite 350, Grand Rapids, MI, 49503. The CIDA-accredited program prepares students for entry-level interior design practice, for advanced study, and to apply for membership in professional interior design organizations. The Masters of Interior Architecture granted by Chatham University meets the educational requirement for eligibility to sit for the National Council for Interior Design Qualification Examination (NCIDQ Exam). For more information about NCIDQ Exam eligibility visit this website.
View Accreditation & Student Data

: Checkerboard 8 - Accreditation
Master of Interior Architecture (MIA)