Lorri Birkholz, DNP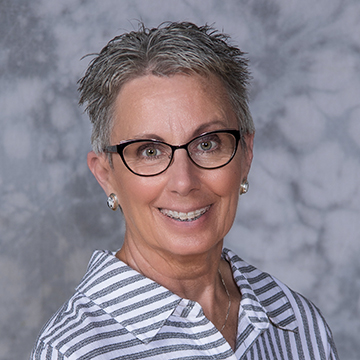 Assistant Professor of Nursing; Interim Director for Healthcare Informatics
412-365-1189
Eastside 274
BIOGRAPHY
Dr. Birkholz graduated as a diploma nurse from Presbyterian-St. Luke's School of Nursing in Denver, CO. She Obtained her BSN from the University of Wisconsin Green Bay, her MSN in Nursing Leadership from the University of Texas Arlington and her DNP from Old Dominion University (ODU). She worked three years as faculty at ODU teaching graduate nursing education. Her Research interests include nursing ethics, moral distress, compassion fatigue, and nurse empowerment. She has published in the Journal of Hospice and Palliative Nursing, Nursing 2020, and British Medical Journal.  Dr. Birkholz has held board positions on the American Society of Bioethics & Humanities, the Virginia DNP Association, and the Epsilon Chi chapter of Sigma International Nursing Honor Society. 
ORGANIZATIONS
Pennsylvania State Nurses Association (PSNA)
CERTIFICATIONS
Evidence-based Practice-Certified
SELECTED PUBLICATIONS
Birkholz, L., Kutschar, P., Kundt, F. S., Beil-Hildebrand, M. (2022). Ethical Decision-Making Confidence Scale for Nurse Leaders: Psychometric Evaluation. Nursing Ethics, 09697330211065847

Using War Language in a Pandemic: Rhetoric or Responsibility? (2022) Birkholz, L. American Journal of Nursing, 122(1), 11.

Nurses Ability to Identify Victims of Human Trafficking, Sangha, M. R., & Birkholz L. (2021). Journal for Nurses in Professional Development

What If the Bully is the Manager? (2020) Bond, MJ; Birkholz L. Nursing 2020, 50(3), 48-51.

A Workshop for Addressing the Impact of the Imposter Syndrome on Clinical Nurse Specialists (2018) Haney T; Birkholz L; Rutledge C. Clinical Nurse Specialist, 32(4), 189-194.

Using a Dyspnea Assessment Tool to Improve Care at the End of Life. (2018) Journal of Hospice and Palliative Nursing, 20(3), 219-229.

Treatment of Lower Extremity Oedema by Subcutaneous Drainage in a Home Hospice Patient. (2013) Rodgers S; Birkholz L; Hebert SR. British Medical Journal Case Reports, Apr 29;2013:bcr2013009787.

Using Distance Technology to Learn Across Borders: A Virtual Travel Course in Nursing. (2011) Gallagher-Lepak, S; Block, D; Rojas Y E; Birkholz, L; Melgar-Moran, C. Journal of Nursing Education, 20(10), 483-486.
SELECTED PRESENTATIONS
Kundt, F. S., Kutschar, P., Birkholz, L., & Beil-Hildebrand, M. "Ethical decision-making confidence scale (EDMCS) for nurse leaders: Psychometric Evaluation", Paracelsus Medical University vSGT, Salzburg, Austria, July 2022.

Birkholz, L., Poston, R., & Hildebrand, M. "Positive and Negative Ethical Experiences of Nurse Leaders in the U.S., Germany, Switzerland and Austria", 6th Annual Ethics of Caring Conference, UCLA, Los Angeles, California. March 2019.

Birkholz, L. "Authors Beware: Predatory Publishers and Conferences", Virginia DNP 4th Annual Conference (Winchester, VA), July 2019.

Birkholz, L. "Panel Presentation: Concept to Publication", Virginia DNP 3rd Annual Conference (Richmond, VA), July 2018.