Jason Woollard, PhD, MPT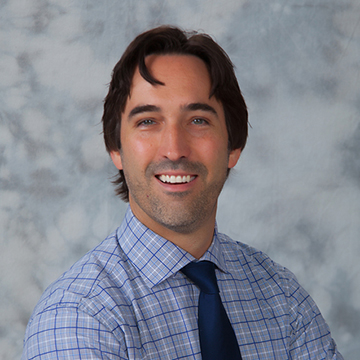 412-365-2937
Eastside - 214
Hometown:  Toledo, OH
Joined Chatham:  2010
ACADEMIC AREAS OF INTEREST
Predictors of outcome in rotator cuff surgery and subacromial impingement, Reliability of shoulder examination measurements, Factors that affect knee cartilage loss in individuals with knee osteoarthritis, Improving mobility in older adults
PERSONAL AREAS OF INTEREST
Playing and watching sports, traveling, mountain biking, reading about many different topics, trying to become a better distance runner, and enjoying time with my family
BIOGRAPHY
I am a 1997 graduate of Ohio Wesleyan University where I received a BA in Pre-professional Zoology. I received my Masters of Physical Therapy degree from Hahnemann University in Philadelphia,PA. I have been a practicing physical therapist for the past 15 years and completed my PhD at the University of Pittsburgh in 2012. My current research examines the prognostic accuracy of factors that affect the outcome of rotator cuff surgery. I have two children, Antonio and Gabriela.
EDUCATION
Ph.D University of Pittsburgh
Masters of Physical Therapy Hahnemann University
BA Pre-professional Zoology Ohio Wesleyan University
ORGANIZATIONS
Member of the American Physical Therapy Association
SELECTED PUBLICATIONS
Woollard, Jason D., James E. Bost, Sara R. Piva, G. Kelley Fitzgerald, Mark W. Rodosky, and James J. Irrgang. 2016. "The Relationship of Preoperative Factors to Patient-Reported Outcome in Rotator Cuff Repair: A Systematic Review." Physical Therapy Reviews, December, 1–13
Woollard JD, Bost J, Piva S, Fitzgerald G.K., Rodosky M, Irrgang J. The Ability of Preoperative Factors to Predict Patient-reported Disability Following Surgery for Rotator Cuff Pathology. Disability and Rehabilitation. 2016 August 1-10
Susan B. Perry, DPT, PT, NCS; Jason Woollard, PhD, PT; Susan Little, MS, PT; Kathleen Shroyer, DPT, PT, CBIS. Relationships among Measures of Balance, Gait, and Community Integration in People with Brain Injury. Journal of Head Trauma Rehabilitation, 2013
Woollard JD, Gil AB, Sparto P, Piva SR, Farrokhi S, Powers C, Kwoh K, Fitzgerald GK. Change in Knee Cartilage Volume in Individuals Completing a Therapeutic Exercise Program for Knee Osteoarthritis J Orthop Sports Phys Ther 2011;41(10): doi:10.2519/jospt.2011.3633
Scopaz KA, Piva SR, Gil AB, Woollard JD, Oddis CV, Fitzgerald GK. Effect of baseline quadriceps activation on changes in quadriceps strength after exercise therapy in subjects with knee osteoarthritis. Arthritis Rheum. 2009. 15;61(7):951-7
Piva SR, Goodite EA, Azuma K, Woollard JD, Goodpaster BH, Wasko MC, Fitzgerald GK. Neuromuscular electrical stimulation and volitional exercise for individuals with rheumatoid arthritis: a multiple-patient case report. Physical Therapy. 2007. 87(8): 1064-77
CERTIFICATIONS 
Licensed Pennsylvania Physical Therapist
SELECTED PRESENTATIONS
Woollard JD, McMahon JP, Francis K, Prasad A, Ridge T, Irrgang JJ. A Comparison of Shoulder Motion, Torque, Pain and Self-Reported Function in Senior Olympic Athletes with and without Full Thickness Rotator Cuff Tears: Abstract and platform presentation: 2012 APTA Combined Sections Meeting
Woollard JD, Rodosky MW, Fitzgerald GK, Piva SR, Bost J, Irrgang JJ. Preoperative Predictors of Surgical Outcome in Patients Undergoing Subacromial Decompression With or Without Rotator Cuff Repair Abstract and e-poster presentation: 2011 Closed Meeting of the American Shoulder and Elbow Society
Woollard JD, Gil AB, Irrgang JJ. Are impairments of range of motion and strength about the knee associated with functional ability in patients with knee pathology? Abstract and Poster Presentation: 2008 Annual Conference and Exposition of the American Physical Therapy Association
Gil AB, Sparto PJ. Chambers A, Cham R, Woollard JD, Fitzgerald GK. Association between lower limb stiffness during gait and physical function in patients with knee osteoarthritis. Abstract and poster presentation for the Institute for Rehabilitation and Research's IRR Day 2008.