Have questions? We make it easy to get in touch:
Call Us
800-837-1290
Text Us
412-419-3772 (standard text/SMS rates will apply)
Chat with Us
Email Us
Request Information
Or, answer a few questions and we will be glad to help.
Loading...
Chatham University Alumni Awards
Chatham University's Alumni Awards were established to honor the contributions and achievements of our alumni. We invite you to review the biographies of each of our award winners below and join us to recognize the winners during the 2021 Alumni Reunion Weekend.
The Distinguished Alumni Award is chosen by the Alumni Association Board and presented to an individual whose achievements represent the fulfillment of the core values of the University: Sustainability, Women's Leadership & Gender Equity, Diversity & Inclusion, and Community Engagement.
Distinguished Alumni Award Winner – Dr. Robin Means Coleman '91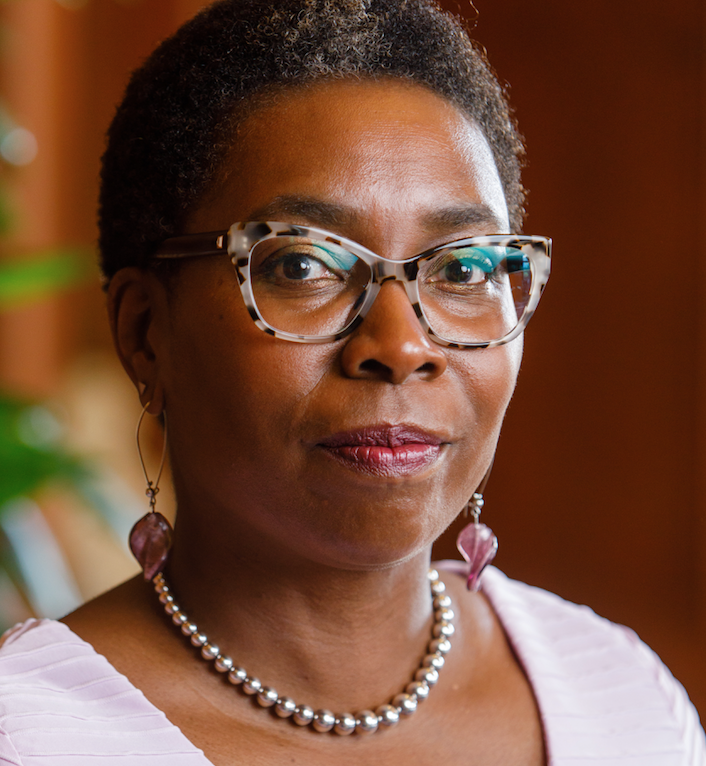 Robin R. Means Coleman, PhD is Vice President & Associate Provost for Institutional Diversity and Inclusion and Chief Diversity Officer, and the Ida B. Wells and Ferdinand Barnett Professor of Communication Studies at Northwestern University. Dr. Coleman is charged with implementing diversity accountability processes, thereby coordinating efforts to counter bigotry and exclusion while promoting inclusion, diversity, and equity. She works collaboratively with faculty, staff, and students across Northwestern's 12 schools and colleges on three campuses.  
Before coming to Northwestern University, Dr. Coleman was on the faculty at Texas A&M University, the University of Michigan, the University of Pittsburgh, and New York University. At Texas A&M University, she was the Vice President and Associate Provost for Diversity. At the University of Michigan, she served as Associate Dean of Social Sciences in the Rackham Graduate School, as well as Chair of the Department of Communication Studies.  
Dr. Coleman is the author of Horror Noire:  Blacks in American Horror Films from the 1890s to Present (2011, Routledge) and African-American Viewers and the Black Situation Comedy: Situating Racial Humor (2000, Routledge).  She is co-author of Intercultural Communication for Everyday Life (2014, Wiley-Blackwell). She is the editor of Say It Loud! African American Audiences, Media, and Identity (2002, Routledge) and co-editor of Fight the Power!  The Spike Lee Reader (2008, Peter Lang). She is also the author of a number of other academic and popular publications. Her research and commentary have been featured in a variety of international and national media outlets. Her documentary film, Horror Noire, made its international premiere in 2019 to critical acclaim. To-date, Horror Noire has won the 2020 Rondo Hatton Award for Best Documentary and the 2019 FearNyc Trailblazer Award.  
Dr. Coleman has earned numerous awards for her teaching and mentoring. She is the recipient of the John Dewey Award for undergraduate education, the Undergraduate Research Opportunity Outstanding Mentor Award, and the Harold R. Johnson Diversity Service Award, all from the University of Michigan. She earned the New York University School of Education Award for Teaching Excellence. She is the recipient of the Minority Access National Role Model Award, the Chatman Women's Foundation Icon Award, and the Delta Tau Lambda Sorority, Inc. "Commitment to Excellence" Award. She held the Texas A&M/College of Liberal Arts Cornerstone Faculty Fellowship. 
Dr. Coleman was a Fellow in the Institute for Educational Management at Harvard University. She earned a Certificate in Diversity and Inclusion from Cornell University. She is a graduate of the American Council on Education Leadership Academy, the University of California-Berkeley Executive Leadership Academy, and the National Intergroup Dialogue Institute. Dr. Coleman was a Fellow in the Big 10 Academic Alliance Academic Leadership Program. She is currently participating in the National Association of Diversity Officers in Higher Education (NADOHE) Standards of Professional Practice Institute. Dr. Coleman is also a Fellow in the Academic Leadership Institute sponsored by The New School and the University of Michigan. 
Her current research focuses on the NAACP's participation in media activism.
---
The Alumni Cornerstone Awards were established to recognize achievements and leadership of Chatham undergraduate alumnae who demonstrate the essence of a Chatham education. This year we recognize 6 alumnae for their achievements in their fields.
Cornerstone Award for Chemistry:  Dr.  Marianne Byrn Kipper '61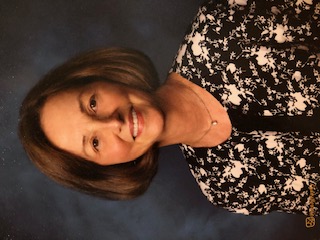 Marianne Kipper graduated from Chatham College in 1961 with a BSc. in chemistry, and the University of California, Berkeley in 1966 with a PhD in Organic Chemistry. Her career included post-doctoral fellowships at UC Davis & U. Washington, process development with Parke Davis Pharmaceuticals, and research at Ford Scientific Laboratory. The final 25 years of her career were as a Staff Research Scientist doing X-ray crystallography at UCLA, including computer programming and supervising graduate students. She had first author publications in top tier journals and retired in 1999.  
Marianne has also represented Chatham at college book award ceremonies, served as Class Secretary, and was on the Annual Fund Leadership Committee. She continued as a member of her 50th Reunion Committee to raise funds for the class gift. 
Volunteer interests for the last 29 years have primarily been with the American Cancer Society where she continued her research interests serving 2 terms on peer review committees and the Council on Extramural Grants. While on the Board of the Great West Division for 8 years she led the division to support 42 post-doctoral fellowships. Since then she has raised $2.5 million to support 18 post-doctoral cancer research grants and for 2021 she plans to raise funds to support two more postdoctoral fellows. 
While at Chatham, Marianne received The American Chemical Society Student award and was invited into Mortar Board. As a volunteer with the American Cancer Society she received the St. George Award for distinguished service and impact on the Society's mission. 
Marianne has 3 children and 7 grandchildren, travels extensively, and enjoys tennis, hiking and bicycling. She lives in the mountains of Colorado with her husband Richard. 
Cornerstone Award for Education:  Dr.  Susan  Cohn  Brenner '66  
For 26 years, Susan Cohn Brenner '66 held a leadership position at Bright Horizons Family Solutions, the international provider of early education, employer-sponsored child care, educational advisory services and other work/life solutions.  As Senior Vice President responsible for US Operations, she was a member of the executive team that led this mission-driven organization from a base of three clients to providing educational services in six countries with over 30,000 employees and revenue of over 1.7 billion dollars. In addition to becoming a publicly traded company, Bright Horizons was named one of Fortune's best places to work for 20 years. This was achieved by developing a purposeful mission, strategic goals, and a culture of respect for children, staff and clients. 
Susan also served as Senior Vice President of Education and Development, a team responsible for program development in 650 North American Centers and training for 17,000 teachers. This group aided teachers in providing the foundation for young children to become successful in school and life. It moved training to 21st century technology with an online university and video assisted learning. 
In addition to leading the Schools Division which offered elementary programs for children through fifth grade, Susan was instrumental in the development and start-up of stand-alone back-up centers, and was a leader in the field of back-up/emergency care. Under her direction, Bright Horizons back-up centers were the first to become NAEYC (National Association of Young Children) accredited, to develop innovative work/life responses such as the return to work program, and to institute the family center concept to address broad employee needs.  
For 16 years, Susan served on the board of The Bright Horizons Foundation for Children, a not-for-profit organization that developed "Bright Spaces" - places for children in homeless shelters to have some normal childhood experiences. This organization has created over 300 play spaces. 
Susan holds a B.A. in psychology from Chatham College, an M.A. in counseling from San Francisco State University, and an Ed.D. in leadership and policy studies from Temple University. 
Currently, Susan lives in Wellington, Florida with her husband, Paul, where she is president of her 1,045 home community. She plays guitar in a nine-piece rock band and a folk trio.
Cornerstone Award for Anthropology:  Dr.  Gloria Goodwin Raheja '71  
Gloria Goodwin Raheja graduated from Chatham with a BA degree in anthropology and earned her AM degree and PhD degree with distinction in anthropology at The University of Chicago, where she also completed coursework for the AM degree in South Asian Studies by studying Hindi, Sanskrit, and Indian history. At Chicago she was recipient of American Institute of Indian Studies, Fulbright, and Social Science Research Council fellowships for her PhD research in rural north India, as well as the Roy D. Albert Prize for Outstanding Achievement in Anthropology, and the Marc Perry Galler Prize for Most Distinguished Dissertation in the Division of the Social Sciences. 
She is Professor of Anthropology at the University of Minnesota and has served as department chair and founding director of the Institute for Global Studies. During her years at Minnesota, she was awarded a McKnight-Land Grant Professorship, a McKnight Research Award, an American Philosophical Society fellowship, a National Endowment for the Humanities award and numerous other research awards and fellowships. She was also Principal Investigator for a large institutional Department of Education Title VI Grant for a National Resource Center in International Studies at the University of Minnesota. 
She is the author of The Poison in the Gift: Ritual, Prestation, and the Dominant Caste in a North Indian Village, published by the University of Chicago Press and co-author of Listen to the Heron's Words: Reimagining Gender and Kinship in North India, published by the University of California Press. She is editor of Songs, Stories, Lives: Gendered Dialogues and Cultural Critique, published in India by the Kali for Women Press, and she has also published numerous journal articles and book reviews, and delivered many conference papers and invited lectures. 
Raheja has recently turned her attention to an historical ethnography project on music and the coming of industrial capitalism to Appalachia; her book manuscript Logan County Blues: Frank Hutchison in the Sonic Landscape of the Appalachian Coalfields is nearing completion and she is contributing to a major public history project at West Virginia University on this topic. She is also at work on a book focused on her home county in southwestern Pennsylvania, to be called Scandalous Traductions: Landscape, History, Memory. 
Cornerstone Award for Public Policy:  Rachel Richman '76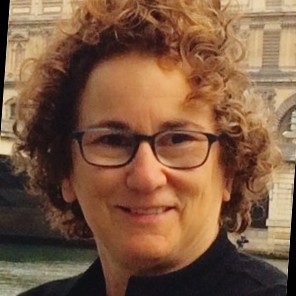 Rachel has dedicated her career to public policy for social change. She is a Senior Policy Advisor to the Honorable Wilma Chan, Member of Alameda County Board of Supervisors in California, currently coordinating efforts by ALL IN Alameda County to grow and distribute organic fruits and vegetables to community clinics and low-income residents. 
Rachel's recent accomplishments include drafting legislation and establishing pilot projects to provide medically supportive food for Medicaid recipients with diet related health conditions. 
At the onset of the COVID-19 pandemic, Rachel served as the Project Manager of the COVID-19 Racial Disparities Task Force, developing strategies to address the impact of the pandemic on communities of color and longer-term racial health disparities. 
Rachel has more than 20 years of experience as Chief of Staff and Senior Policy Advisor to several local and state elected officials including Assemblyman Tom Bates and Santa Clara County Supervisor Jim Beall. 
Rachel has worked on legislation to protect San Francisco Bay, worker's rights, children's health, mental health, and access to healthcare. She spearheaded the establishment of a joint delegation between Santa Clara County elected officials and Silicon Valley CEOs to lobby legislators on a common policy agenda.    
Rachel directed a statewide coalition of healthcare, civic, labor, and community groups in a concentrated effort to enact legislation to ensure affordable, quality access to healthcare in California.   
Previously she worked as the Policy and Political Director of Professional and Technical Engineers, Local 21 AFL-CIO which represents public sector professionals in the San Francisco Bay Area. She worked with elected leaders on policy and budget and mobilized hundreds of members in campaigns.  
The union's political activities were recognized by the California Labor Federation for excellence, and she was recognized by the San Francisco Board of Supervisors for her service. 
Cornerstone Award for Law:  Cynthia  H.  Jones '86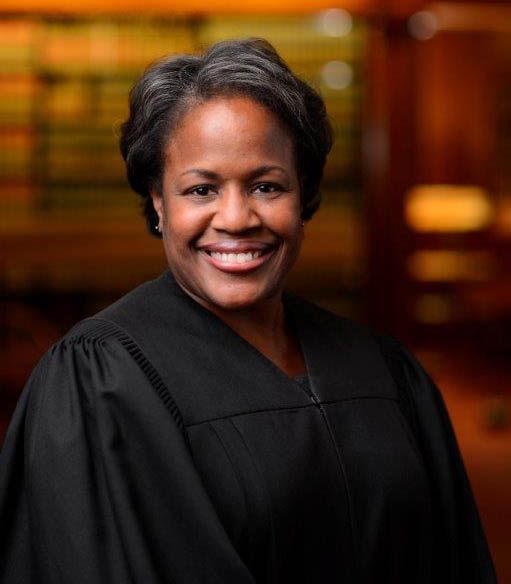 The Honorable Cynthia H. Jones was appointed to the Circuit Court for Baltimore City by the Governor of Maryland in March 2014. In November 2016, Judge Jones was elected to a 15-year term in a citywide election. Prior to her appointment, Judge Jones served as an Assistant Commissioner at the Maryland Department of Labor, Licensing and Regulation - Office of the Commissioner of Financial Regulation where she led the teams responsible for investigating consumer complaints and conducting regulatory enforcement of financial institutions. 
Prior to her state service, Judge Jones was an attorney in the Office of the State's Attorney for Baltimore City. As a 3rd year at the University of Baltimore School of Law, Judge Jones was exposed to the work of the office as a Criminal Law Clinic Student Attorney in the Juvenile Division. After graduating, she served as a volunteer law clerk. Judge Jones was eventually hired by the State's Attorney to serve in the Juvenile Division and during the course of her tenure, she served as an Assistant State's Attorney, a supervisor in the Homicide Division and concluded her tenure as the Deputy State's Attorney of the Investigative Divisions, including Homicide, the Firearms Investigations and Violence Enforcement Unit, General Felony, Family Felony Violence, Sex Offense, Narcotics and the Gang Unit where she supervised over 120 attorneys and support personnel. 
Judge Jones' legal career started in Cherry Hill as a law graduate at the Legal Aid Bureau, Incorporated. Cherry Hill is a community in South Baltimore that was founded as a home for African American veterans returning from both World War II and the Korean War. Her work in Cherry Hill included issues relating to housing, education, consumer law and community economic development. 
Judge Jones takes great pride as a Chatham College alum and uses the tools and examples that were set for her during her studies by volunteering. Judge Jones is a board member of the University of Baltimore Foundation. She has served as an officer and board member at her church and its Outreach Center at the Bethel African Methodist Episcopal Church. But the volunteer work that brings her the most joy has its roots at Chatham College. As a junior and senior at Chatham College, Judge Jones served as a resident assistant in the Chatham College Upward Bound Program. Her experience as a resident assistant was the spark that led her to over 35 years mentoring first generation college students and first-generation law students. She continues to mentor and serves as a site supervisor and Fellows Interviewer for programs serving Baltimore's youth, including Maryland Youth and the Law Teen Court and Law Links Programs, the Sayra and Neil Meyerhoff Center for Families, Children and the Courts Truancy Court Program, Baltimore City YouthWorks Program and the Bloomberg Arts Internship Young Audiences of Maryland Program. To this day she maintains a relationship with four of the students she met through the Chatham College Upward Bound program who have all graduated from college, some of whom obtained graduate degrees and all of whom lead successful lives personally and professionally. 
Judge Jones is a proud resident of Baltimore City and enjoys the city's culturally rich and diverse museums, restaurants and communities.
Cornerstone Award for Business:  Amanda  G . McKendree Ph.D. '01 
Passionate about transforming business through effective communication, Dr. Amanda G. McKendree serves as an Associate Teaching Professor of Management in the Department of Management & Organization at the University of Notre Dame where she teaches courses in business communication, strategic communication, and crisis communication. She also holds the Arthur F. and Mary J. O'Neil Directorship at the Eugene D. Fanning Center for Business Communication in the Mendoza College of Business. Professor McKendree's research investigates crisis communication, conflict communication, and the influence of rhetoric on organizational identity. Her current research examines crisis communication pedagogy and best practices for training the next generation of crisis response leaders. Her work appears in several academic journals and she is a co-author of the book, Conflict Between Persons: The Origins of Leadership. 
A connector and convener at heart, she currently serves as the President of the Eastern Communication Association and is a Past President of the Pennsylvania Communication Association. She is also a member of the Management Communication Association, National Communication Association, and the Arthur W. Page Society. 
After graduating from Chatham with her BA in global policy studies, she received an MPA in nonprofit/public management from the University of Pittsburgh Graduate School of Public and International Affairs. She was awarded a one-year fellowship in public affairs at the Coro Center for Civic Leadership and Carnegie Mellon University and earned her Ph.D. in Rhetoric at Duquesne University. 
Outside of academia, she applies her communication expertise to her role as founder of Strikeout PSP, a Southwestern Pennsylvania fundraising initiative focused on raising awareness and research funds for Progressive Supranuclear Palsy (PSP), a degenerative brain disease with no known causes, treatments, or cure. This work reminds her every day that we have a responsibility to those who have lost the ability to communicate and to continue to work in honor of those who are no longer with us. 
---
The William Trimble Beatty Volunteer Award is named for Reverend William Trimble Beatty and is awarded to an individual who has demonstrated devoted service to the University.
William Trimble Beatty Volunteer Award:  Dolores  Adamson  Moore '66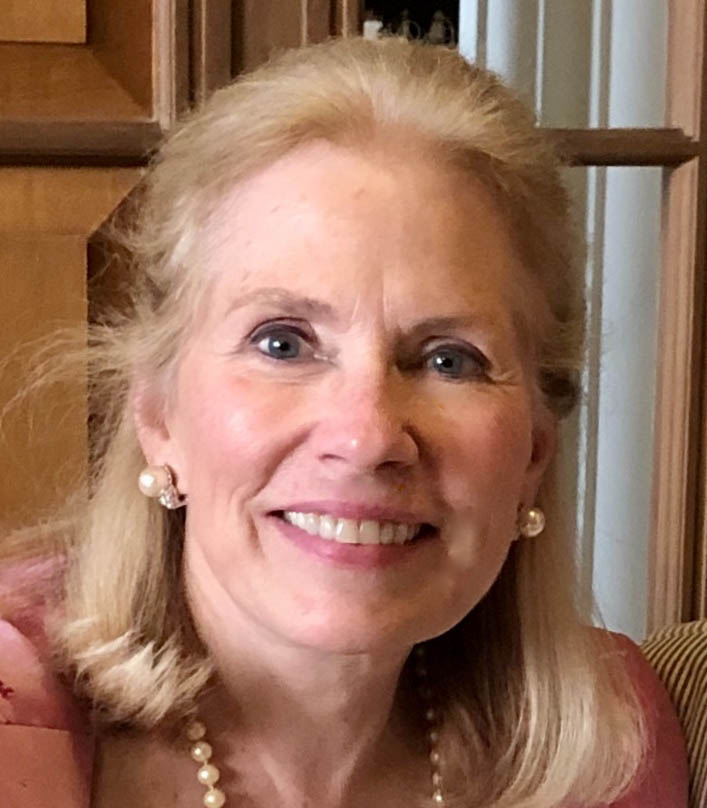 Dolores Adamson Moore, known to many as Doe, is a member of the Class of 1966. She earned a B.A. in German and graduated with honors. Doe was elected to Phi Beta Kappa and Mortar Board, and was also a participant in the Chatham Scholar program. During her years at Chatham, Doe was active in student affairs, including serving as President of the Honor Board and President of Pelletreau Hall. On a fun note and reflective of a former era—during her Junior year Doe represented Chatham in Glamour Magazine's annual Best Dressed contest, earning an Honorable Mention and appearing in the magazine's special summer issue.  
Following graduation Doe studied political science at the University of Connecticut for a year, at which point she was offered a newly created recruiting position at Hartford Hospital, where she had volunteered while in high school and then worked summers during her college years. Her role involved travelling throughout New England to recruit students for the Hospital's auxiliary medical programs which were modest at the time, but eventually grew into a School of Allied Health, offering six associate degree programs.  
This first step into a "Personnel" role marked the beginning of a long career in the Human Resources field that eventually led to positions at some of the Fortune 500 companies headquartered in southwestern Connecticut, including Pitney-Bowes, the former Stauffer Chemical Company, and former Perkin-Elmer Corporation. It was at Perkin-Elmer, then a world leader in scientific and optical instruments, that Doe moved into management and held various corporate and divisional positions until 1986, when she resigned her position as H.R. Director of the company's Instrument Division and relocated with her husband, Mike, to Boulder, Colorado. It was there that a prior newspaper sales experience serendipitously opened the door to the H.R. Director position at The Daily Camera, one of 32 daily newspapers owned by the Knight-Ridder Corporation, then the country's second largest newspaper publisher. It proved to be a fortuitous connection and eventually, in 1993, led to a position at the San Jose Mercury News, one of the company's major metropolitan newspapers. Doe joined the paper as Manager of Compensation and Benefits and then in 1995, was tapped to become Assistant to the Publisher, a position she held until her promotion in 2000, to Vice President of Administration, with responsibility for the newspaper's human resources and community relations activities.  
Throughout her career Doe has been involved in several professional and service organizations. She was President of the local Connecticut chapters of the International Association for Personnel Women and the American Society for Personnel Administration (now SHRM). During her years in San Jose, Doe served on several boards and advisory groups, including the Humane Society of Silicon Valley, the Community Foundation, the Tech Museum of Innovation and City Year/San Jose. In 2002, she was recognized by the Y.W.C.A/Silicon Valley with a TWIN award (Tribute to Women and Industry), given to business women in leadership roles who demonstrate a commitment to bettering their communities. Doe's involvement with Chatham has stretched over many years but increased following her retirement.  
Since then, she has volunteered as a class secretary and class agent and worked to keep her class connected through occasional newsletters and now a private Facebook page. She has also been actively involved in the planning effort for her 50th and 55th reunions. In 2017, Doe joined the Alumni Board and during her two terms as a member, has worked on the Distinguished Alumni Research and Governance committees.  
Doe and her husband, Mike, reside in Washington and have used their retirement years to see as much of the world as possible, which to date includes all seven continents and almost 80 countries. 
---
The Young Alumni Awards are awarded to one undergraduate and one graduate alum of the past 15 years who have demonstrated a commitment to the core values of Chatham through their professional work and/or volunteer efforts.
Undergraduate Young Alumni Award: Genesis Caplan '15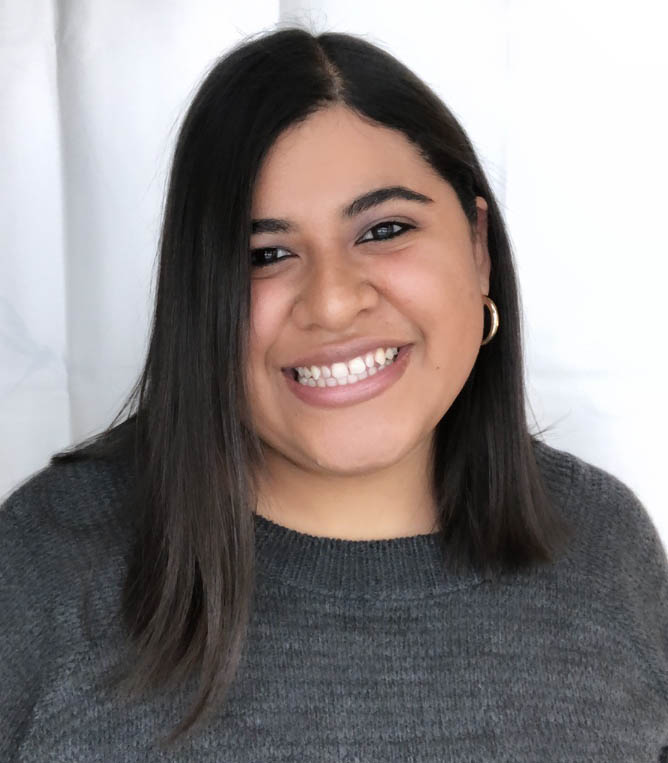 Genesis Caplan '15 is currently a graduate student of Chatham's Food Studies Program. Her goal is to fight against food insecurity, but also to engage her community with enriching food programming. Genesis holds a bachelor's degree in interior architecture from Chatham University but shifted her focus to nonprofit work shortly after graduating. She previously served as the Youth Program Coordinator at the Latino Family Center in Pittsburgh through Americorps, before moving to Tucson to work with Big Brothers Big Sisters as a Program Assistant. She is incredibly passionate about food education and went on to serve two terms with FoodCorps in 2019 as a Food & Garden Educator at Seaton Elementary School in Washington, DC. During her time as a FoodCorps service member, Genesis started Seaton's Food Security Committee which continuously served over 150 families with fresh produce during the height of the pandemic. Her most recent work includes directing the Food Program at the Latino Community Center in Pittsburgh, where she coordinates food distributions, provides case management support and community engagement opportunities as the Food & Nutrition Specialist. 
Genesis is originally from Guatemala City but grew up in Pittsburgh. As an immigrant in this country and former DACA recipient, she is thankful to have found her voice in the food world to uplift her culture. Her work with food has been featured in The Washington Post, Eating Well Magazine, and the Pittsburgh Post-Gazette. Genesis is thrilled to be back in her Pittsburgh community and is ready to share her passion for food. 
Graduate Young Alumni Award: Oliva Kuthuru MSBio '17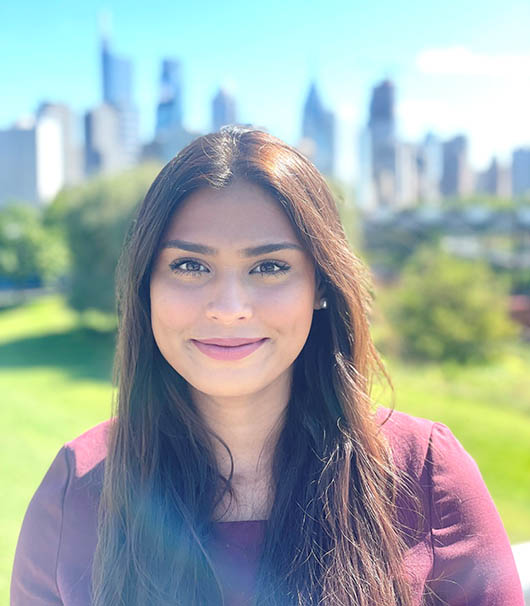 Oliva Kuthuru is the Lead Clinical Researcher and Manager of Clinical Research at the Wherry Lab, Institute of Immunology at the Perelman School of Medicine at the University of Pennsylvania.  
A Pennsylvania native, Oliva graduated with a B.S. in Biology from Temple University (2015) and an M.S. in Biology from Chatham University (2017).  
As a graduate student at Chatham, learning about clinical trials in Dr. Block's Pharmacology course piqued Oliva's interest in pursuing a career in clinical research. In the Department of Neurology at Thomas Jefferson University, where she worked upon completing the master's program at Chatham. Oliva led over ten clinical trials investigating Parkinson's disease and epilepsy, learning deeply about the intricacies of conducting human research. Oliva credits her recent success in establishing and leading the clinical research team at UPenn in part to learning about research design in her research methods class and designing a hypothesis and conducting an independent research project through her seminar course. 
Recently, Oliva worked on the front lines to conduct COVID-19 research aimed towards better understanding the novel SARS-CoV-2 virus that has changed life as we know it. She was instrumental in developing and writing the research protocols that have resulted in dozens of manuscripts published in highly esteemed peer-reviewed academic journals like Science, Immunity, and even Cell. Oliva also spearheaded and is actively leading the first and only longitudinal healthy donor COVID-19 vaccine research study at UPenn. 
Oliva enjoys cooking, trying new cuisines, and traveling. If she is not playing volleyball or watching football (Let's go, Steelers!) or soccer, she enjoys walks and hikes with her family's mini golden doodle, Bruno.  
Oliva is so glad her time at Chatham led her on this path because she believes clinical research is the perfect intersection for her love of science and passion for serving others. She truly believes and has seen firsthand the ray of light clinical research provides for patients who are sometimes desperately searching for new hope.