Alumni Profile: Annette Aho, MHI '19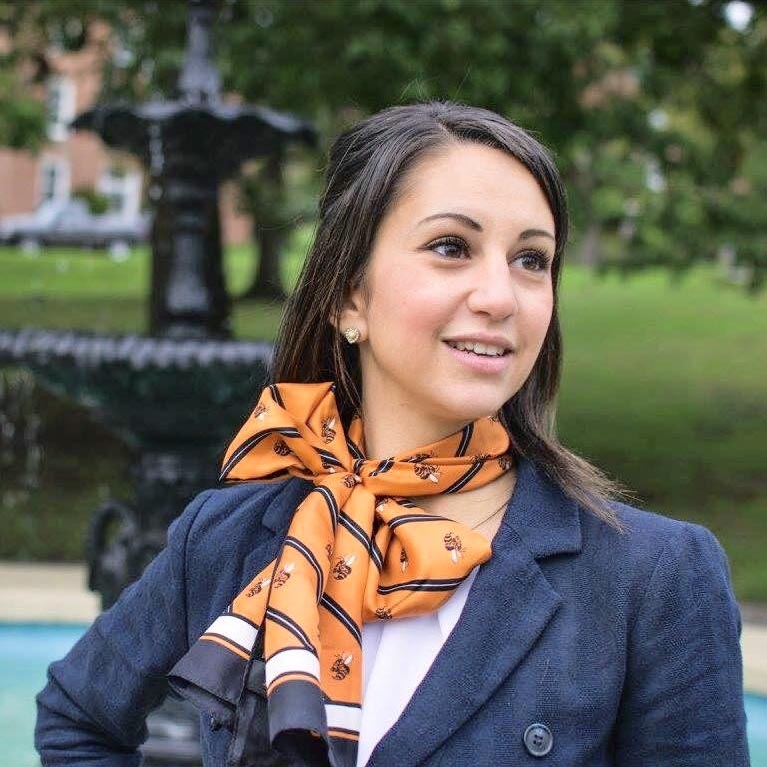 Annette Aho
Major
Master of Science in Healthcare Informatics
"I cannot fix your computer," laughs Annette Aho, MHI '19, "but I can manage a healthcare problem that has to do with implementing technology from the beginning to the end."
Aho's bachelor's degree was in exercise physiology, a field she describes as very interesting, but in which she didn't see a clear career path for herself. So she worked for a few years as an office manager for a private health clinic, where she dealt with health insurance and setting patients up with electronic health records. That was her first exposure to the intersection of healthcare and technology, and it was enough to get her interested in healthcare informatics and to enroll in Chatham's Master of Science in Healthcare Informatics (MHI) program. 
"If you work in healthcare in this day and age," she says, "you're going to be exposed to technology. It just makes sense that there's a field that combines the two."
"I really liked how the MHI curriculum was set up," Aho says. "Everyone came from such different backgrounds—healthcare practitioners and people from the business side—so we had foundational classes to get us all on the same page. I really enjoyed the foundational analytics course. We got to practice using data and analytics in real-life scenarios. Even though it was online, I felt like it was very hands-on."
"I'm just so impressed with this program, and I think they're doing a great job." 
Aho worked full-time the entire time that she was in the MHI program. "I was hesitant at first because I'd never done online learning before, but it was so much more flexible than I thought it would be," she says. "When you do a Master's program online, you're with people from a lot of different backgrounds who are in many different situations, so everyone is very aware of and respectful of your time. I was always able to stay on top of my reading and my assignments. An online program really makes sense for someone who doesn't want to take a break from their career."
Halfway through the program, Aho transitioned to a position with a branch of Highmark Health called HMHS, where she still works today as Associate Consultant. "We work to make processes across the whole 'life-span' of healthcare insurance—from getting your insurance card in the mail to actually paying doctors and hospitals—easier through technology." Aho manages projects in that space, and credits her experience in the MHI program with helping her learn to do so.
"One thing I was surprised by was that the program was a really good mix of technology and project management skills," she says. "I think people underestimate the project management side of it, because you might know everything you can about the technology, but if you don't know how to manage a project, you're not going to be able to leverage that in a job. We had two courses specifically about project management. Those two courses prepped us for our immersion project during the final two semesters, learning how to integrate technology into a healthcare environment."
Aho did her immersion project with Allegheny Health Network (AHN). "I worked with a division of AHN that makes sure that all providers are credentialed correctly, and that all the data on them is accurate, so that they can continue practicing and get paid. I helped with the transformation from one electronic system to another. Transferring all that data and making sure nothing was missed was very interesting, and it went along great with what we were learning in the program as well," she says.  
"I find it really rewarding that while I don't work directly with people receiving care, I'm allowing their access to care to happen, and I think that's a really cool part of the healthcare lifecycle." 
"I still come to Chatham and attend some of the networking events," she adds. "I recently went to one about virtual reality—someone from Chatham's Media Arts department came and spoke to people in healthcare, and I was just thinking, the future is so wide. There's so many options for technology in healthcare, and it's so interesting to see where it's going."