Biomedical Studies (MABS)
Have questions? We make it easy to get in touch:
Call Us
800-837-1290
Text Us
412-419-3772 (standard text/SMS rates will apply)
Chat with Us
Email Us
Request Information
Or, answer a few questions and we will be glad to help.
Loading...
Biomedical Studies (MABS) Overview
The demand for physicians, physician assistants, and other healthcare professionals has never been higher. As competition grows for medical school admissions, students face challenges when it comes to standing out in the crowd. The Master of Arts in Biomedical Studies (MABS) degree serves as an academic enhancement bridge to matriculating in MD, DO, dental, and PA programs. With a curriculum dedicated to professional preparation—including MCAT content—the one-year MABS program at Chatham is the right choice for students looking to boost their credentials for advanced health science degrees.
Degrees Offered
Program School
Application Deadlines
Varies by Term
Fall entry: July 1
Spring entry: November 1
Credits Required
30-31
The program can be completed in one year
Cost Per Credit
$1,049
Cost consists of program tuition (cost per credit times number of credits) as well as any applicable University and degree-specific fees.
Advanced Degree Programs
High Success Rate
We are proud that 90% of our students matriculate in advanced degree programs following graduation.
Explore the Master of Arts in Biomedical Studies Program:
Admission Requirements 
Completed application for admission, including:

Admissions Essay

Curriculum vita or resume

Two letters of recommendation (three if GPA is less than 3.0). At least one recommendation must be from an academic source, preferably from a math or science professor.

Official transcripts from all colleges and universities attended.


Overall undergraduate grade point average (GPA) of 3.0 or above on a 4.0 scale and overall science grade point average (GPA) of 3.0 or above on a 4.0 scale, for all transcripts (undergraduate, postbaccalaureate, and graduate). Admission for students with less than a 3.0 overall and science GPA is rare but possible with clear evidence of improved academic or professional development (e.g. research or work experience, GRE scores, MCAT scores, etc.)


Possession of a baccalaureate degree in biology or a related field from an accredited college or university. At a minimum, students should have successfully completed the following:

1 year introductory biology (with lab)

1 year introductory chemistry (with lab)

1 semester organic chemistry with lab (2 semesters preferred)

1 course in statistics

1 additional college-level mathematics course

3–4 upper level courses in human biology, biochemistry, or psychobiology.

 
Students who are admitted conditionally may be required to enroll in the online Harvard HMX Fundamentals courses in immunology, physiology, genetics, and biochemistry prior to starting the program.
For more information about the Harvard HMX program, please email Tyson Schrader.
Alternatively, we also accept applications completed via PostBacCAS.
Prospective students who have an overall GPA and science GPA close to or higher than 3.0 and have no more than one missing prerequisite are welcome to email an unofficial copy of their transcript for evaluation of their qualifications in advance of applying. 
Admissions materials may be submitted to:
Chatham University
Office of Graduate Admission
Woodland Road
Pittsburgh, PA 15232
Fax: 412-365-1609
Email
The MABS program is linked with three other institutions: West Virginia School of Osteopathic Medicine (WVSOM), Lake Erie College of Osteopathic Medicine (LECOM), and Chatham University's Master of Physician Assistant Studies program (MPAS). Students who maintain a 3.5 GPA in MABS and who meet all other admission criteria required of the AACOMAS application are guaranteed an admission interview from WVSOM.  For LECOM's guaranteed interview, students must provide recommendations from the MABS program director and the Health Professions Advisor and maintain a cumulative overall GPA of at least 3.2, a cumulative science GPA of 3.0, and a MABS GPA of 3.5, as calculated by AACOMAS.  For both WVSOM and LECOM, an MCAT composite score of 500 or above, or an academic index score of at least 115, is also required for the guaranteed interview.  For Chatham's MPAS program, MABS students who present a CASPA-calculated GPA of 3.25 for both overall and science are guaranteed an admission interview with the PA program, provided all other admission requirements are satisfied as well.  MABS students must submit CASPA no more than one year after graduating from MABS in order to remain eligible for the guaranteed interview.  NOTE: Chatham and other institutions reserve the right to adjust linkages based on changing admission requirements and enrollment trends.
BIO516: Advanced Neuroscience
A study of the structure and function of the human central and peripheral nervous system, including vascular components and special senses.
BIO519: Immunology
This course covers fundamental principles of immunology with emphasis on molecular and cellular immunology, including antigen and antibody structure and function, effector mechanisms, complement, major histocompatibility complexes, and the cellular basis for the immune response. Three hours of lecture per week.
BIO512L: Advanced Human Gross Anatomy Lab
This course uses human cadavers to facilitate a deeper appreciation for regional gross human anatomic structures. The course is clinically oriented with emphasis on the musculoskeletal, neuromuscular, gastrointestinal, cardiopulmonary, urinary and reproductive systems, via regional study of the head/neck, trunk, and upper/lower extremities.
The professors at Chatham truly care about your success and try their best to advise and guide you in the right direction for your future careers. My experience at Chatham was crucial to my current success, and I am so thankful for everything that I learned there from the coursework and the people.

—Sabina Spigner, MABS '18
Our Faculty
Faculty members are accomplished teachers, scholars, practitioners, and active leaders in the field.
Full Faculty
Program Director, MA Biomedical Studies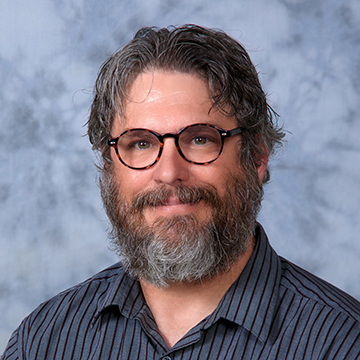 Associate Professor and Director of MS Biology Program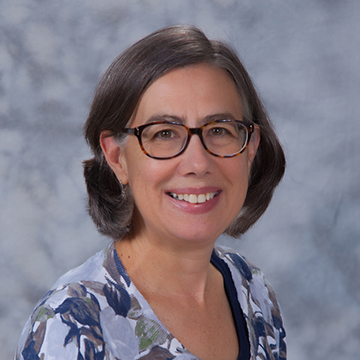 Associate Professor of Biology
Assistant Professor of Biology
Assistant Professor of Human Anatomy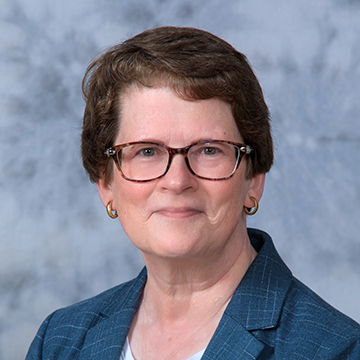 Assistant Vice President for Undergraduate Learning & Professor of Biology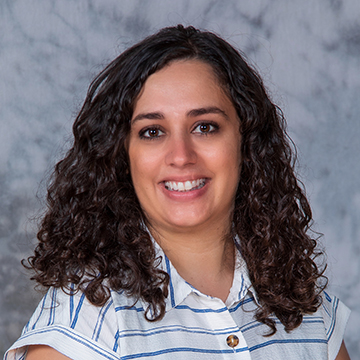 Visiting Assistant Professor of Neuroscience
Student Outcomes
Graduates have gone on to attend schools of medicine at University of Pittsburgh, Howard, LECOM, St. Georges and West Virginia universities; physician assistant studies programs at Chatham University and the University of Pittsburgh; the School of Veterinary Medicine at St. Georges University; and the College of Dentistry at CUNY Queens.
Health Professions Advising Committee
Our faculty and staff can assist you with job shadowing, portfolio preparation, and mock interviews.